Girl with kidney disease takes gaokao with medical help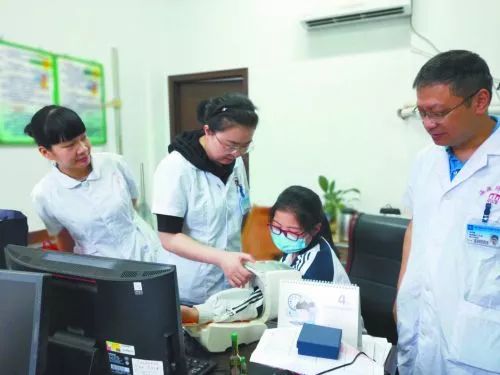 A 16-year-old girl, alias Xiao Si, in Wenzhou, East China's Zhejiang province, was a special candidate for this year's gaokao, the national college entrance examination, because she was diagnosed with the kidney disease uremia just 20 days before taking the exam.
She suffered from chronic nephritis five years ago, and her condition suddenly worsened in April with symptoms of fatigue as well as swelling in the face and lower limbs.
On June 5, two days before the gaokao, Xiao Si had minimally invasive surgery in the First Affiliated Hospital of Wenzhou Medical University. Afterward, she was in good condition but still remained in the hospital for observation.
By then, she hadn't received dialysis treatment, so her serum creatinine (an indicator of kidney functioning) stayed at a high level, which might lead to bleeding and pain as well as shortness of breath and some chest discomfort if in a stressful situation.
Before surgery, Xiao Si had agreed with her parents to quit the exam after a long consideration.
But she didn't want to give up as she had been preparing for the exam in the past three years and performing well in her studies.
To fulfill Xiao Si's wish, doctors in the hospital made a comprehensive evaluation of her condition and decided to send three medical workers, two doctors and a nurse, to escort her to the exam.
"We choose a private car instead of an ambulance to drop her off as we wanted her to sit the exam without any worries that might distract her," said Yu Zuoqian, a doctor from the hospital.
To better handle any potential emergency that might arise, the clinic at the exam venue also prepared medical equipment.
On the morning of June 7, Xiao Si received a checkup on her physical condition and then finished a whole day's exam.
After the test was over, she insisted on walking out of the exam venue by herself, with a smile on her face.
According to the principal at Xiao Si's middle school, she was studying hard and never gave into her fate after the illness.
Her teachers and classmates have voluntarily donated over 100,000 yuan and gave the first amount of 60,000 yuan to her.