Building Bridges on the air
Share - WeChat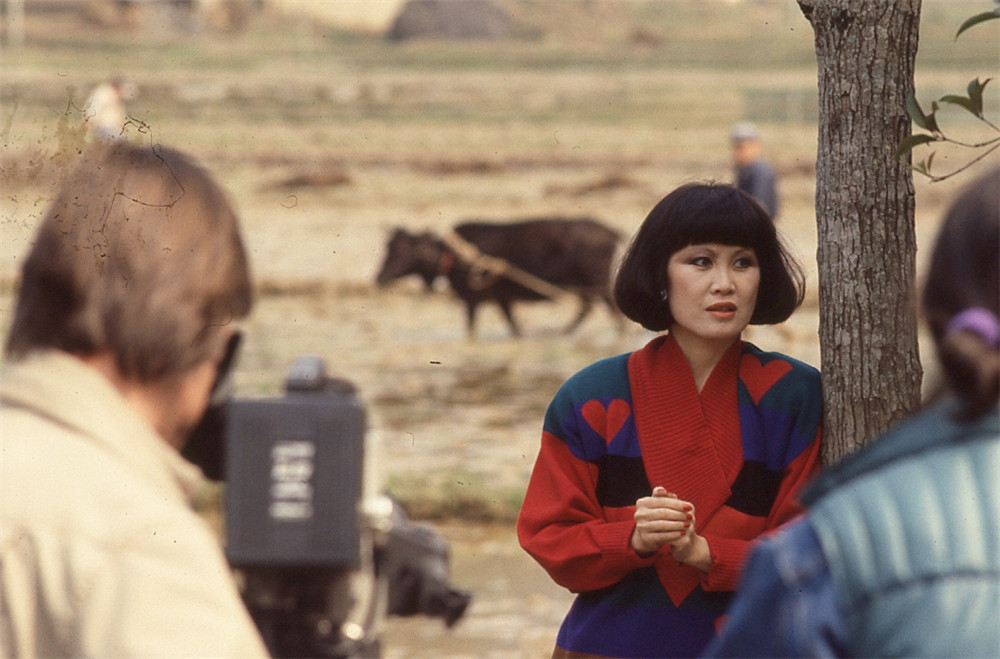 China was the theme of many other TV programs Kan produced for US networks, one of which won her an Emmy Award. She also ventured into a broad range of industries, introducing new things and ideas to China and bringing Chinese products to the world.
She launched her own makeup brand Yue-Sai in 1992 in China, stepped into the fashion field by bringing Chinese designers and brands to the US and to the world, and has been involved in charities for years.
Starting to do charities in China in the early 80s, Kan said a lot of people thought it was a joke back then. Today people are getting wealthier and "if they are given the right reason, they will support," said Kan.
Fashion, too, is an industry that Kan has put a lot of passion into.
"When I first went to China less than 40 years ago, there was not a word for 'fashion' there, simply because there was none," she said. Everyone wore their hair and clothes the same.
"Today, really due to the opening-up policy of China, due to the ingenuity and the hard work of the people, China is a country that is in the forefront — the country's fashion industry is to be reckoned with," said Kan.
A number of talented fashion designers were starting to shine in China, and Kan took on the role of introducing them to the world through various events.
This year, for example, Kan and her team launched a five-day pop-up sale in New York's Grand Central Terminal starting in April, featuring 20 Chinese brands, many making their first appearance in the US.
Kan said she hoped the brands learned from the process, understanding the US market better and getting recognized by US consumers.
Kan also hosted the annual Chinese Fashion Gala in New York, which she said is "trying to highlight the achievement, the innovation of the Chinese people in this industry".
The 2013 Chinese Fashion Gala, for example, featured the collection of Chinese designer Guo Pei for the first time in America. The designer then created a huge buzz in 2015 when superstar singer Rihanna wore one of her designs to that year's China-themed Met Gala.
"We have to claim credit for bringing her outside of China — she had never left China before," said Kan. "A lot of brands that I know in China that are so good are totally unknown" outside the country.