Police using AI to trace long-missing children
Share - WeChat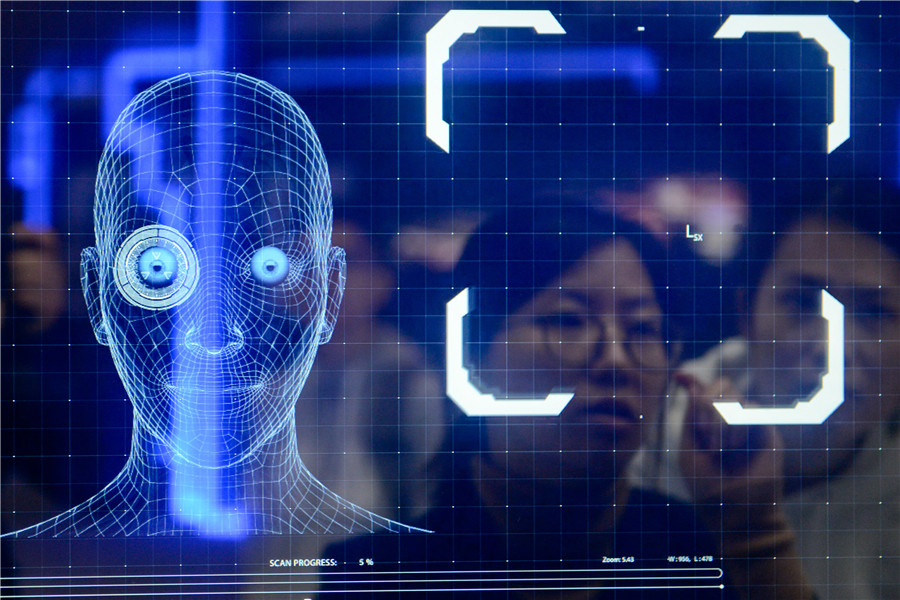 Facial recognition technology and an information-sharing program have proved instrumental in helping police in China to identify and track missing children.
"Thanks to the efforts of police and technology, we have been reunited with our child, who was abducted 10 years ago," said Gui Hongzheng, a native of Hubei province.
In 2009, 3-year-old Gui Hao was abducted by a gang while playing near his parents' wine shop in a county in Guang'an, Sichuan province.
The boy was sold to a family in Guangdong province, according to the Ministry of Public Security.
Between 2006 and 2014, the gang abducted 13 children, including Gui Hao, from Sichuan province and sold most of them in Guangdong province, the ministry said.
Wang Haowen, who led the gang, was arrested in Dazhou, Sichuan, in 2014, but police could not trace the missing children.
"The appearance of the children would have changed so much that even their parents would not have been able to recognize them," said Chen Shiqu, deputy director of the Ministry of Public Security's Criminal Investigation Bureau.
In 2017, police had a breakthrough in using artificial intelligence-based facial recognition technology to help find long-missing children, said Jiang Xiaoling, a police officer from Sichuan's provincial Public Security Bureau. Starting with a child's photo taken many years ago, police used AI to simulate what that child might look like now, and then compared that image with photos in a database, Jiang said.
The image recognition challenges were significant, because police had to take into account factors besides aging, such as changes in hair color and style.
So far, police have rescued 10 of the 13 children abducted from Guangdong province. Seven of these, including Gui Hao, were traced with the help of AI.
According to Chen of the Criminal Investigation Bureau, the use of AI facial-recognition technology will be expanded to public security departments across the country to help reunite abducted children with their family members.
Child traffickers will be severely punished, Chen added.
The technology used by police was developed by Tencent Youtu, the AI research lab of internet giant Tencent.
"Although the abducted children have grown up and their appearance has greatly changed, the AI technology can identify them. It can be up to 96 percent accurate," said Chen.
Since 2017, AI technology has helped in tracing more than 800 missing people in Fujian province alone, according to police there.
China attaches great importance to anti-trafficking operations, and it has implemented the National Action Plan Against Trafficking in Human Beings (2013-20). Data obtained from the ministry shows that between May 2016 and May this year, 57 children were abducted across the country, a sharp drop compared with abductions in previous years, when the numbers were usually in the hundreds each year, according to the ministry.
Meng Qingtian, a police officer at the ministry's anti-human trafficking office, said a program called Tuanyuan, developed by e-commerce giant Alibaba Group, has proved to be an effective tool, contributing to the decline in child kidnappings.
Since its launch in May 2016, Tuanyuan - which means "reunion" in Chinese - has helped in the timely release of information about missing children to the people, who can act as "eyes and ears" of the police department, said Meng.
Tuanyuan is connected to 25 new media platforms and mobile apps, including Didi taxi, Baidu, Taobao and Tencent QQ, which send timely alerts about missing children.
In addition to updating people with information about missing or found children, Tuanyuan provides information about traffickers and can recognize false information, she said. "At present, 6,000 police officers across the country have been authorized to release information about missing or abducted children on mobile apps."
Immediately after receiving a report about a missing child, the police will send out information, including the child's sex, height, weight, birthdate and photos on Tuanyuan, which will share the information on 25 new media platforms and mobile apps, said Meng.
Between May 2016 and May this year, Tuanyuan had shared information about 3,978 missing children, including 57 abducted children. Of these, 3,901, or 98 percent, of the missing children were traced, said Chen, of the Criminal Investigation Bureau.
"The system is aimed at building the best platform to issue emergency information about missing children and reuniting abducted children with their parents," he said.