Trash sorting needs emphasis, Xi says
Share - WeChat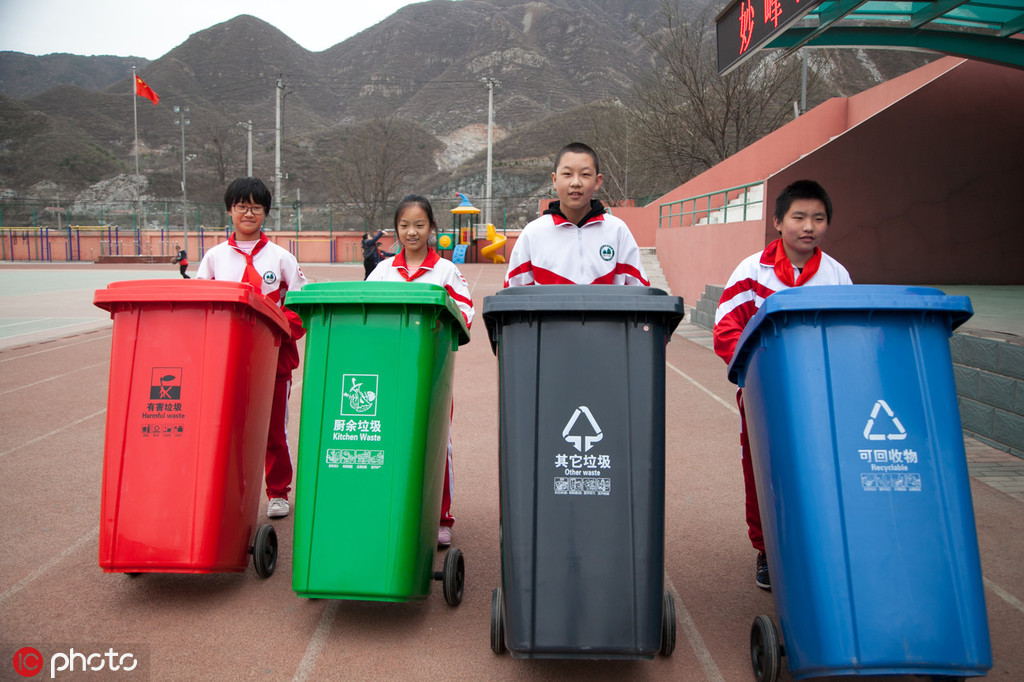 President Xi Jinping has called for more efforts to encourage the public to grasp the importance and necessity of trash sorting, so that all of society can help improve the living environment and contribute to green and sustainable development.
Xi said in a recent instruction published on Monday that the enforcement of trash sorting also saves resources by enabling recycling. It is an important indicator of a society's level of civilization, he said.
The key to promoting trash sorting is to step up scientific management, establish a long-term mechanism and nurture good habits, he said.
Xi called for steady, concrete efforts to guide the public and for adjusting measures to fit local conditions as the country moves forward with trash sorting measures.
He also underlined the need for extensive endeavors to educate the public on the subject, and through effective supervision and guidance to enable more people to develop responsible habits.
The president has highlighted the importance of trash sorting on several occasions.
In December 2016, he chaired a meeting of the Central Leading Group on Finance and Economic Affairs in which measures promoting a trash sorting mechanism were studied.
The establishment of a waste disposal system that separates trash into categories during collection, transport and processing procedures must be accelerated, he said at the time.
A trash sorting system, developed on the basis of the rule of law, must be carried forward by authorities, ensure participation from all of society and coordinate the development of rural and urban areas, the president added.
Starting this year, trash sorting has been promoted in all cities at the prefectural level or above. It was piloted in 46 cities earlier.
A survey conducted by the Policy Research Center for Environment and Economy under the Ministry of Ecology and Environment found that 92.2 percent of the public recognized the importance of trash sorting to the protection of the environment. More than 30 percent of respondents said they think they are doing very well, or relatively well, with sorting.
More than 13,000 individuals across the country responded to the survey.
Ren Yong, head of the ministry's Environmental Development Center, said a viable option to encourage trash sorting by the public is to offer incentives to residents to participate.
He noted, for example, communities in Xiamen, Fujian province, that have a mobile phone app that rewards residents for separating waste at collection points.
It is also important to ensure the separation of trash during transport, he said.
"It is a systematic project from the beginning to the end, and thus it will require a step-by-step effort," he said.