Dragon boat races make way for gaokao
Share - WeChat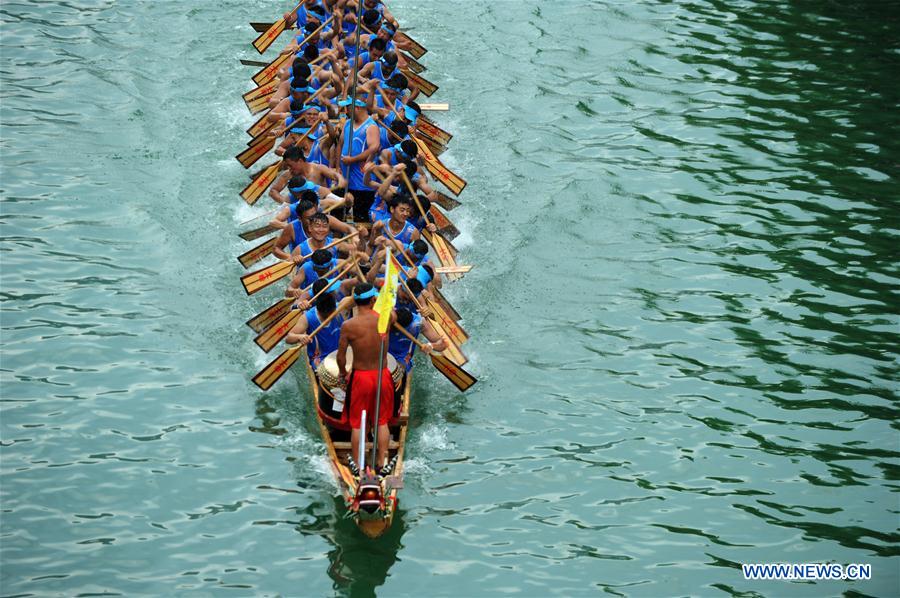 A number of regions in China, including Qiannan Buyi and Miao autonomous prefecture in Guizhou, Guangzhou city in Guangdong, and the cities of Chizhou and Anqing in Anhui, have decided to reschedule their dragon boat races so as to provide a quiet environment for gaokao takers, news portal thepaper.cn reported.
Some places, such as the city of Yueqing in Zhejiang, have banned holding such activities during the gaokao, said the report.
The gaokao, or the national college entrance exam, will take place on June 7 and 8 this year, coinciding with the Duanwu Festival (aka Dragon Boat Festival) holiday, when traditionally dragon boat races are held in celebration of the festival.
Local government authorities said the races may disturb gaokao takers, Chen Xiang, head of the sports bureau of Qiannan prefecture in Guizhou, told the thepaper.cn. It was agreed after meetings with education authorities and parents of students that the large crowd gathered during dragon boat races will create noise, Chen said.
Therefore, the dragon boat racing activities in the city, previously scheduled on June 5-7, were postponed to June 9-11. Teams participating in the races were contacted and told the reason for the delay. They understood the reasons, Chen added.
An official at the sports bureau of Chizhou city, Anhui, said they have received letters and calls from parents of examinees and people, expressing their concerns (that noise generated by dragon boat races may disturb students sitting the gaokao). So the bureau decided to postpone the races until June 9-10.
The postponement certainly will influence the festive atmosphere in the city during the Duanwu Festival, said the official. But the decision has been taken for good reasons. It's all about the children, an investment in the future, the official said.
More than 10 million students across the country will sit for the gaokao this year.