Limit placed on number of visitors to Great Wall
Share - WeChat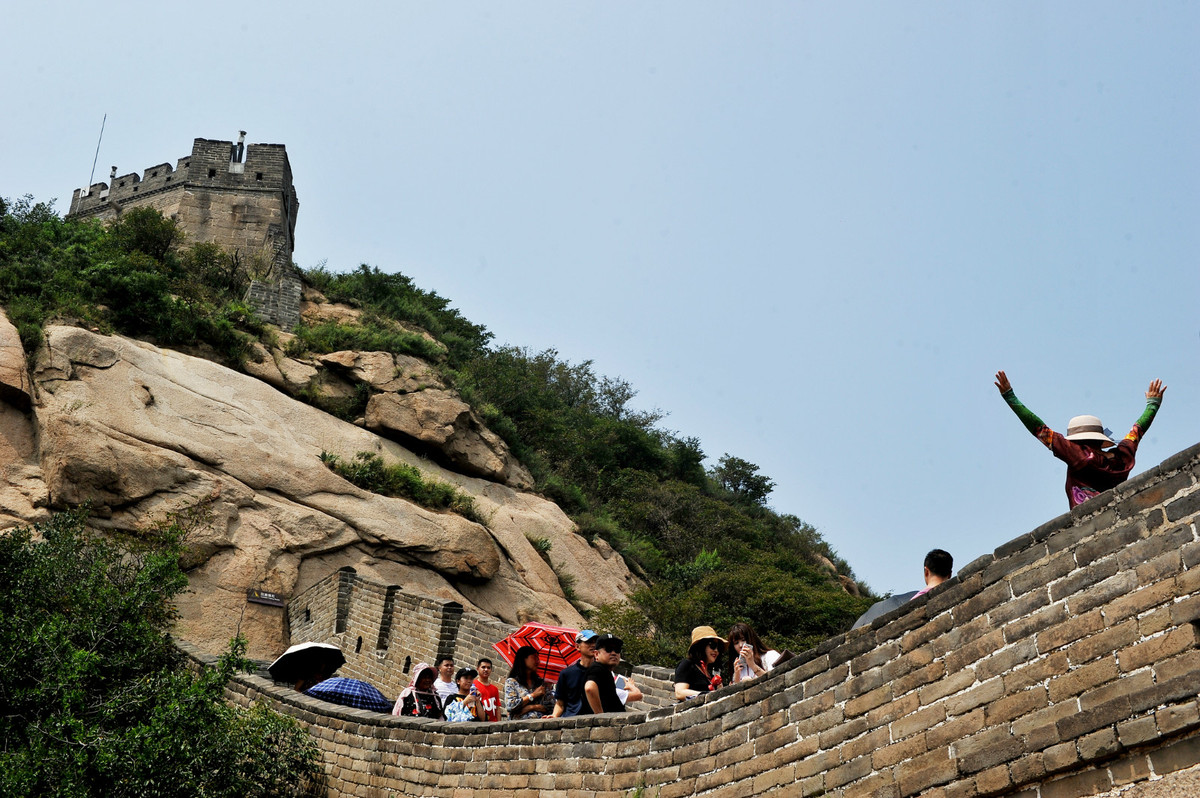 The number of daily visitors to the Badaling section of the Great Wall will be restricted and online ticket sales introduced to ease congestion at the world-famous site, tourism authorities said on Tuesday.
The 65,000 limit was set after research on the optimal capacity for the scenic spot in accordance with guidelines from the China National Tourism Administration.
The restrictions were put in place to relieve pressure and safety concerns created by the large crowds at Badaling, located in Beijing's Yanqing district.
"When I visited the Badaling part of the Great Wall last summer I could barely move, there were too many people," said Rui Nate, a student from Peking University.
"I believe the policy of setting a daily quota may prevent extreme peaks in the number of visitors."
In 2018, the Badaling Great Wall received more than 9.9 million visitors, and there was an unbalanced distribution of visitors in the off season and peak season, especially during the holidays. The number of visitors hit 80,000 a day during the National Day holidays in 2018, placing huge pressure on reception staff.
As part of a more fluid ticketing system, admission tickets carrying the visitor's name will be available through an online booking system from June 1. It is similar to the "real-name" ticketing system used at the Palace Museum which encourages visitors to book in advance online.
Visitors, including individuals and group tours, will be able to purchase the admission ticket seven days in advance using a valid ID or passport. Tickets will be restricted to one per identity document.
"This is not the first time that a scenic spot has adopted online ticketing, and it will reduce waiting time and provide a more comfortable experience for the visitors," said Song Rui, director of the Tourism Research Center at the Chinese Academy of Social Sciences.
Online ticket bookings are available on the official website, ticket.badaling.cn. Visitors can also follow the WeChat account of the Badaling Great Wall for more ticket information.
Local tourists can access the Great Wall with their ID cards. Foreign tourists can redeem printed electronic tickets at the service window near the gate with the online reservation certificate then enter the Great Wall with the printed ticket.
As a symbol of Chinese culture and a world cultural heritage spot, Badaling is by far the most popular section of the ancient defensive barrier, attracting millions of tourists from home and abroad every year.