Fast internet service, lower rates coming
Share - WeChat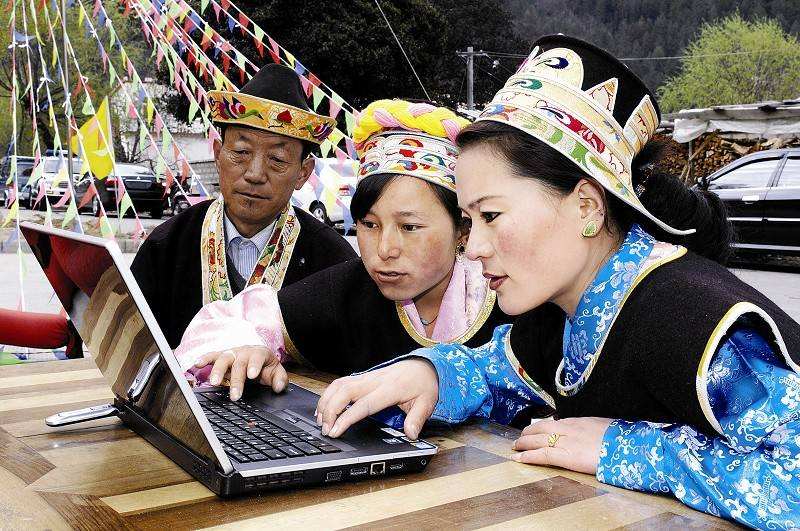 China will extend 1,000Mb broadband connections to more than 300 cities and cut average service rates by 15 percent for small and midsized enterprises this year, under a decision released on Wednesday following a State Council executive meeting chaired by Premier Li Keqiang on Tuesday.
The effort is expected to boost domestic demand, stabilize employment and benefit individuals.
It was pointed out at the meeting that faster and cheaper internet service will not only provide convenience and other benefits to individuals and companies but will also help boost effective investment and employment while harnessing the digital economy to drive China's economic and social development.
"We need to upgrade our internet services. This is a key measure to boost consumption that meets the needs of our mass of cellphone users," Li said.
Attendees at the Tuesday meeting decided that by the end of this year, fiber-to-the-home, or FTTH, ports will represent no less than 90 percent of all broadband ports, and 1,000Mb broadband will be extended to more than 300 cities.
Base stations for mobile internet will be upgraded. The goal is to raise the speed of both fixedline and mobile internet services to 1,000Mb.
Broadband networks will cover 97 percent of primary and middle schools nationwide this year, and dedicated internet services will be made available over time to hospitals and medical consortiums above county level.
"The industrial internet, education and medical care are our priorities in upgrading internet services to boost industrial development, to improve people's access to quality medical resources and to promote fairness in education," Li said.
Basic telecommunication service providers will be encouraged to lower prices. The goal is to cut the average broadband service rate for small and midsized enterprises by 15 percent, the average rate for mobile internet services by no less than 20 percent and roaming charges for internet traffic between the mainland and Hong Kong and Macao by 30 percent by the end of this year.
A "floor-price" rate will be set for low-income and elderly populations.
Basic telecommunication service providers will be urged to ensure that cellphone users nationwide can switch service carriers without changing phone numbers by the end of November this year, and any extra term required for this service will be looked into.
The companies will also be urged to straighten out their service packages to trim the packages available by 15 percent this year.
"There is huge consumer demand for internet services in our country. We must encourage fair competition and ensure that our measures to lower internet service charges are fully delivered as part of the effort to improve people's lives," Li said.