Parking fees in Beijing to be tied to drivers' credit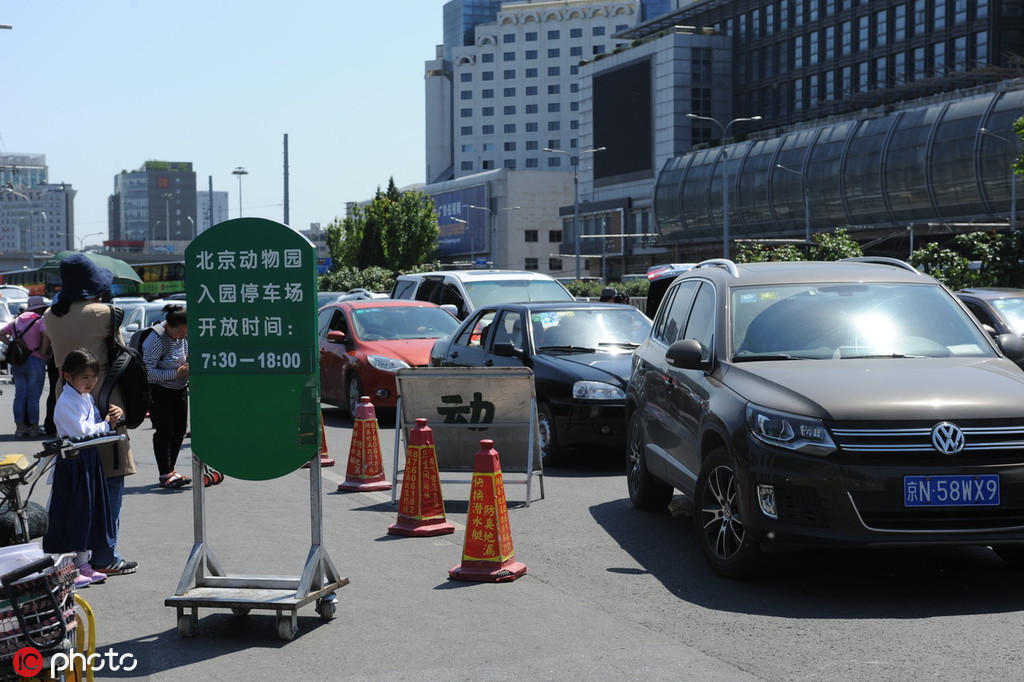 A driver's credit will be negatively affected if he or she fails to pay a roadside parking fee in time in Beijing, under a regulation being researched by the city.
The Beijing Municipal Commission of Transport said recently that three major districts that set up electronic billing at the beginning of the year-covering 13,000 parking spots in Xicheng, Dongcheng and Tongzhou-will be followed by all other districts in the city by Dec 1.
The amount of time a car is parked along the street is monitored by an overhead electronic device, and the driver is then billed via an app. Drivers can pay through the app or in person with cash at a government service center. Attendants cannot be paid.
If the driver fails to pay the fee within the allotted time, the transport authority sends a text reminder. If overdue more than 30 days, the driver will face a fine of between 200 yuan ($29) and 1,000 yuan.
In the future, a person who fails to pay the parking fee will get more than just a fine-the behavior will be included in the person's credit profile.
In November, Beijing announced that the capital would complete its social credit system covering all permanent residents of the city by 2020. Tan Xuxiang, head of the Beijing Municipal Development and Reform Commission, said the system will combine information from the governmental and social sectors and show a full picture of a person's credit status.
"It's also one of the measures for creating a fair market for business," he said.
The authority will maintain a blacklist and make it available for public use for market access, public services, travel and employment. Activities will be limited for people on the list.
At the same time, residents who have good credit will be rewarded. In some public service areas, they will be provided with easier and faster access.
The government is talking to banks about accepting parking fee payments in the future, which will help those not familiar with mobile devices.