Protection of Arctic species key to cooperation
Share - WeChat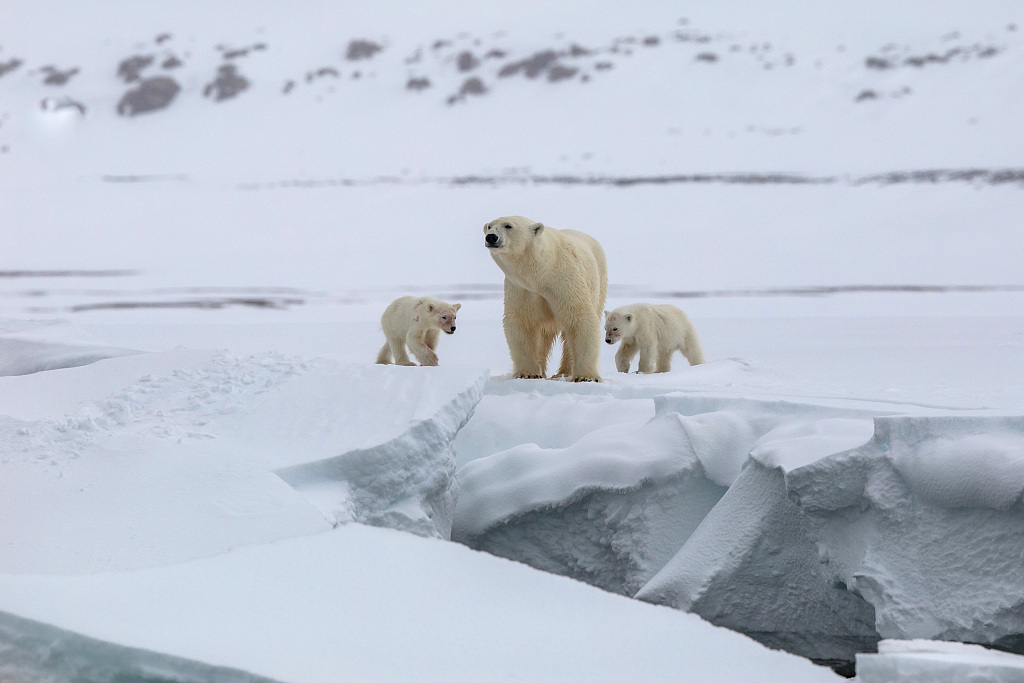 China expects to participate in more international assessments of the impacts of climate change and human activities on Arctic ecosystems, a senior official said.
Protection of Arctic species and the natural restoration of ecosystems can be a key in such cooperation, said Wang Hong, a member of the Party committee of the Ministry of Natural Resources and director of the State Oceanic Administration.
Meanwhile, China is willing to jointly promote the monitoring and evaluation of Arctic climate and environmental changes, develop platforms for polar scientific research, and promote the sharing of Arctic observation data and international work projects, Wang said during the Arctic Circle China Forum in Shanghai on Friday.
"We look forward to working with other countries to smooth the economic channel that connects the European and American continents through the Arctic Ocean and jointly create a 'Polar Silk Road' to facilitate connectivity and sustainable economic and social development of the Arctic," he said.
Wang said that Arctic affairs, especially those regarding climate change, environmental protection, scientific research and the use of waterways, are closely related to the well-being of people living in the polar region and the survival and development of all humankind.
"China is an important stakeholder in Arctic affairs," Wang said.
"The country has always adhered to international treaties, such as the Charter of the United Nations, the United Nations Convention on the Law of the Sea, and the Spitsbergen Treaty, as well as other international laws and upheld the principle of respect, cooperation and common winning and sustainability when actively participating in Arctic affairs and contributing Chinese wisdom and power in the sustainable development of the Arctic region," he said.
The annual Arctic Circle Forum, established in 2013 and initiated by Iceland's then-president Olafur Ragnar Grimsson, is a platform to help the international community care for, understand and protect the Arctic and discuss Arctic governance.
"It carries historic meaning that the forum is held in China this time. The future of China and Asia is closely related to the Arctic and I'm delighted to see China actively participating in Arctic-related dialogues and collaborations with a constructive attitude," said Grimsson, president of the forum.
Around 500 ambassadors, scholars and entrepreneurs from home and abroad as well as representatives of Arctic indigenous organizations participated in the forum, which runs through Saturday. Topics included "Polar Silk Road", science and innovation, transportation and investment, sustainable development, ocean, energy and governance.