Chinese help raises poor Laos school to excellence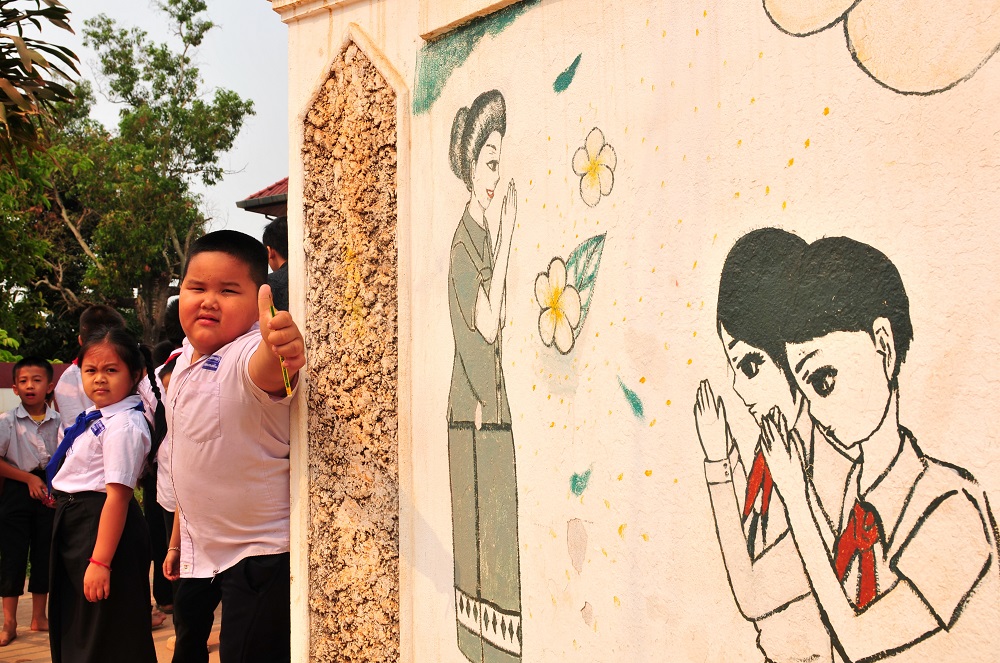 In Vientiane province in Laos, the Nongping Primary School was among those with the poorest facilities. It could only accommodate 125 students then.
However, after the China Foundation for Peace and Development, a social organization registered under the Ministry of Civil Affairs, began to rebuild the school using a $420,000 donation in June 2012, it has become one of the best in the province.
It also changed its name to the China-Laos Nongping Primary School in honor of its benefactor.
In March 2013, the foundation made another donation of $127,000 to build dormitories for teachers and buy books and writing materials for students.
The new school building was completed in May of that year. The old structure, which had a leaking roof and broken windows, was transformed into a new two-story building with bright, well-equipped classrooms and facilities.
It has three classes for kindergarten students and one class each for students from first to fifth grade. The number of students was increased to 262, and the school now has 12 teachers.
The facilities of the school have seen such a great improvement that many parents from other schools have noticed and transferred their children to Nongping.
The school signed an agreement with a primary school in the Guangxi Zhuang autonomous region in 2014 for exchange visits.
The foundation also provided some Chinese volunteer teachers to teach Mandarin and other subjects.
Lin Jieyu, a volunteer teacher at the school, said that with closer trade and economic ties between China and Laos, there are many jobs in Laos that require people to speak Chinese frequently, and many people in Laos have begun to learn it.
The Chinese classes taught at the school are popular with local students and parents. They include basic grammar, Chinese culture, songs, dances, calligraphy and paper-cutting, she said.