Initiative offers path to green growth
Share - WeChat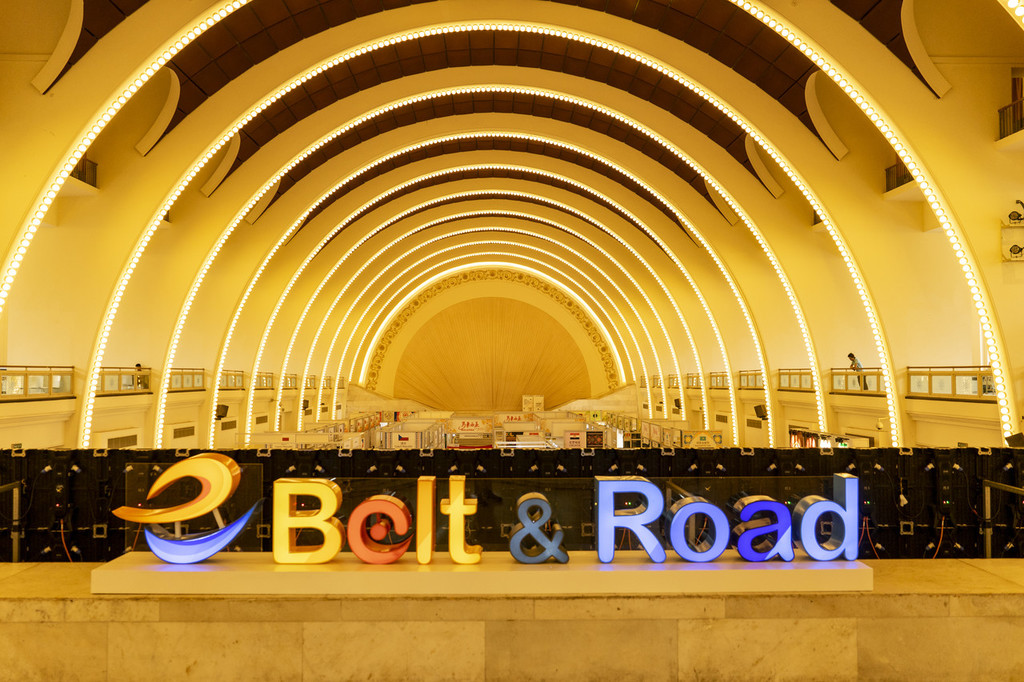 Since its inception, the Belt and Road Initiative has been committed to the philosophy of consultation and collaboration for shared benefits, and has won approval from a majority of the international community. The BRI is not only a road to prosperity, but also a path to green development.
At the First Belt and Road Forum for International Cooperation in 2017, President Xi Jinping stressed the importance of promoting new philosophies of green development and enhancing cooperation in environmental protection to achieve the United Nations' 2030 Agenda for Sustainable Development.
In the past five years that we have worked on building the BRI, China has upheld green development philosophies, valued synergy with the UN's 2030 Agenda for Sustainable Development, pushed for low-carbon construction, operation and management in infrastructure building, and enhanced cooperation in ecology, environment and biodiversity.
These efforts have given a new impetus to the implementation of the UN's 2030 Agenda for Sustainable Development and generated new opportunities for development for countries participating in the BRI.
China has signed multilateral and bilateral agreements on eco-environmental cooperation with countries participating in the BRI as well as international organizations. A host of bilateral and multilateral environmental cooperation mechanisms have been strengthened, including those between China and Russia, Kazakhstan, Association of Southeast Asian Nations members, Arab nations and Central and Eastern European Countries, in addition to the Shanghai Cooperation Organization and the Euro-Asia Economic Forum. It has also reinforced cooperation mechanisms with BRICS, the association of the five major emerging economies of Brazil, Russia, India, China and South Africa.
The Ministry of Ecology and Environment will join hands with partners from China and abroad to establish the BRI International Green Development Coalition to promote and build new channels for green development.
The BRI Green Supply Chain Platform has been launched, and so has the Lancang-Mekong Environmental Cooperation Center. China's Ministry of Ecology and Environment worked with the Cambodian Ministry of Environment to establish the China-Cambodia Environmental Cooperation Center, and joined hands with the Laotian Ministry of Environment to launch the China-Laos Environmental Cooperation Office. Demonstration projects for domestic wastewater treatment facilities and biodiversity conservation were initiated. These efforts support joint policy research, exchanges on environmental standards, environmental monitoring, technology transfer and information technology applications in environmental management.
In Kenya, we are preparing to set up the China-Africa Environmental Cooperation Center, which will serve as a new platform for China-Africa cooperation, boost China-Africa environmental collaboration, strengthen environmental governance capabilities and help cope with environmental challenges. We earnestly implemented the initiative launched by President Xi at the first Belt and Road Forum and built a big-data service platform for BRI eco-environmental protection.