UnionPay International inks partnership deals
Share - WeChat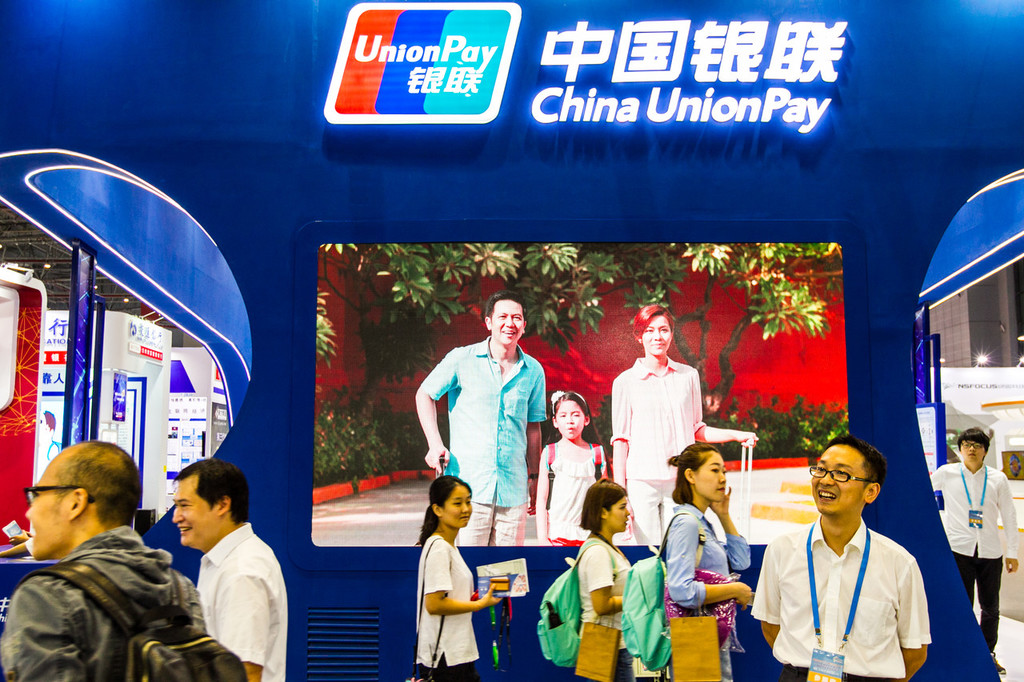 UnionPay International signed agreements of cooperation with major financial institutions from Laos, Indonesia, Thailand, the United Arab Emirates and Uzbekistan on Tuesday, to promote localization of its business in countries and regions involved in the Belt and Road Initiative and to support people-to-people exchanges between China and these economies.
The fields of cooperation include traditional and digitized bank card issuance and the construction of the switch processing system for bank card payments.
At a signing ceremony of agreements, UnionPay International, a subsidiary of China UnionPay, focused on the bank card association's growth of its global business, signed a memorandum of understanding with BCEL, one of the largest State-owned commercial banks in Laos, to establish a joint venture with local financial institutions to jointly operate and maintain Laos' national payment network.
"The new joint venture will be marked as an achievement of the Lao banking sector, especially in terms of retail payment ... It will also make a major contribution to the Belt and Road Initiative laid out ... in facilitating Laos-China cross-border trade and investment, both traditionally and digitally, by having a secure, fast and efficient retail payment system," said Vathana Dalaloy, deputy governor at Bank of the Lao PDR, the central bank of Laos.
UnionPay International also signed agreements with mainstream banks in Thailand, Indonesia and Uzbekistan on issuing UnionPay credit cards and premium credit cards which target high-end users, in addition to signing an MOU with BOTIM, an instant messaging application in the UAE, which plans to issue virtual Union-Pay cards that will support online and offline QR code payments.
In China, the bank card has become one of the most commonly used non-cash payment instruments. As of the end of 2018, a total of 7.6 billion bank cards issued were still in use, and they were accepted by 52 million merchants globally. The penetration rate for bank cards in the field of consumption was nearly 50 percent.
Meanwhile, as mobile payment is growing rapidly in China, the country is taking leading position in the world's mobile payment market. The number of mobile payment users has so far exceeded 900 million. The mobile payments volume has increased at a compound annual growth rate of more than 100 percent, according to the People's Bank of China, the central bank.
"Bank card payments and mobile payments are new drivers of China's economic growth. They are also strongly driving rapid development of payments globally and leading electronic payment trends in the world," said Fan Yifei, deputy governor of the PBOC.
Chinese financial service companies are strengthening efforts to increase access to payment services in the countries and regions involved in the Belt and Road Initiative. They have made encouraging progress in bank card acceptance and issuance and the use of innovative products locally, in addition to cooperating with relevant countries and regions on the construction of payment systems, according to Fan.
"Today, China UnionPay reached a series of cooperation agreements with multiple parties in the areas of products, business technologies and infrastructure upgrade, further showcasing new achievements made by the Chinese payments sector through cooperation with the countries and regions involved in the Belt and Road Initiative," he said.
Shao Fujun, chairman of China UnionPay, said the bank card association has continuously stepped up its deployment of resources in the markets and business areas related to the BRI in recent years.
Currently, a total of 106 countries and regions involved in the BRI are offering UnionPay services, with more than 43 million UnionPay cards issued. The scope of card acceptance covers more than 12 million merchants and 800,000 automatic teller machines. In addition, UnionPay mobile payment services are available in 31 countries and regions.