Makeover infuses traditional teahouse with a new spirit
Share - WeChat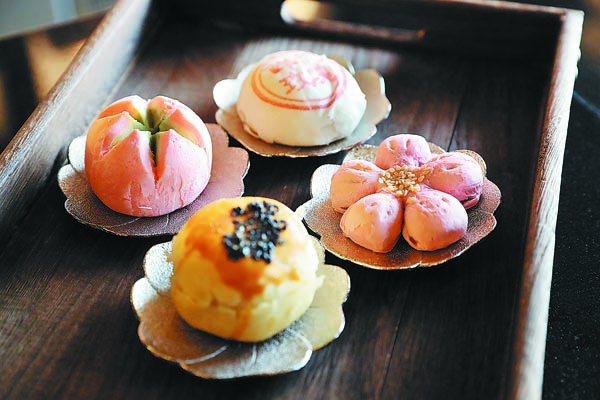 In the daytime, Yuanshe Tea Bar is a place where customers can drink a pot of biluochun tea made before the Grain Rain day - the last term in spring among the 24 solar terms of the Chinese lunar calendar - talk with friends or just sit and watch the flow of traffic from the window.
But after 6 pm, the wall of tea caddies behind the bar counter turns into a wall of liquors. And, with the lights dimmed, the room changes into a bar.
Located in the Fuxingmen area of Beijing, Yuanshe Tea Bar is a creative idea of the Yuanchanghou Teahouse, which has a history of more than 100 years.
Before its redecoration as the tea bar, the Fuxingmen branch was a traditional tea shop with counters.
The brand was founded by Sun Huanwen in Hebei province in 1912 and was originally called Yongluyuan Teahouse. It moved to the capital in 1930 and changed its name to Yuanchanghou.
It was listed among China's time-honored brands in 1993 and is now owned by Beijing Tianfuhao Foods Co. It has six branches in Beijing.
According to Wang Yan, deputy general manager of the company, Yuanchanghou Teahouse is famous for its blended tea, but its jasmine tea is the most popular.
Speaking about why the company is trying something new, he says: "We have regulars that buy our tea. But every day, there would be no more than 20 people walking into the teahouse, and only around half of them would purchase anything.
"We have five salespeople in each branch."
Most Popular