Wudang Mountain attracts foreign martial arts apprentices
Share - WeChat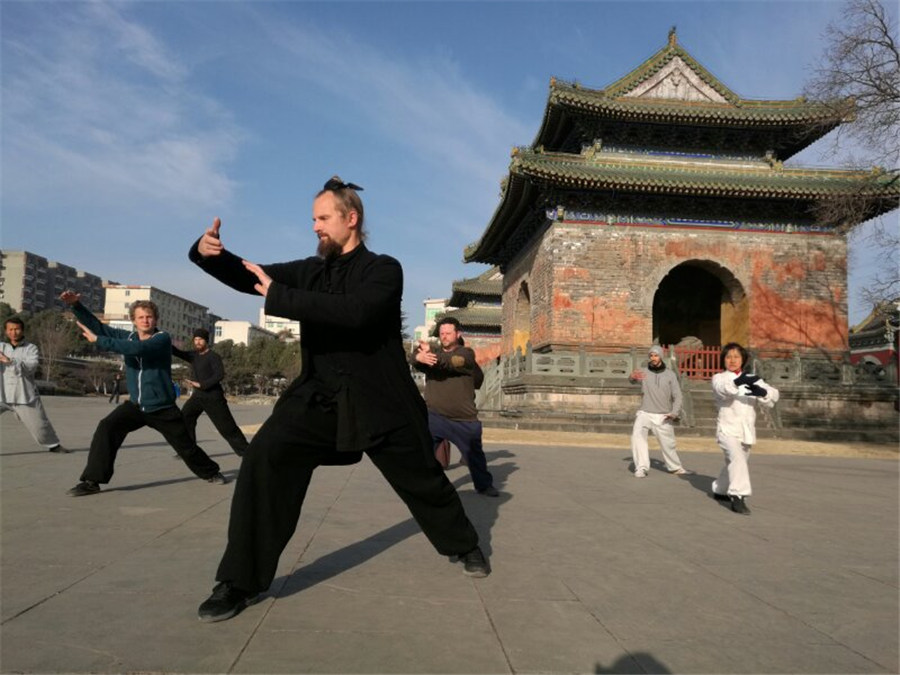 About 20 Chinese martial arts schools in the Wudang Mountain region have trained about 30,000 kung fu enthusiasts from around the world.
Yuan Xiugang, a member of the Wudang Martial Arts Association, has taught over 60 foreign students since 1995. One of his apprentices, Jack, a 29-year-old from Illinois in the US, first arrived in Wudang 10 years ago. Now Jack has become a kung fu coach.
"My goal is to open a school in the US, letting more Americans appreciate authentic Chinese martial arts," he said.
Thomas, another of Yuan's students, is from France and explores tea culture. He leases about two acres of a tea garden at Wudang Mountain. After mastering the technique of processing tea leaves, Thomas decided to sell his products to European countries, like France and Austria.