Xi'an mayor has big ambitions for ancient city's future under BRI
Share - WeChat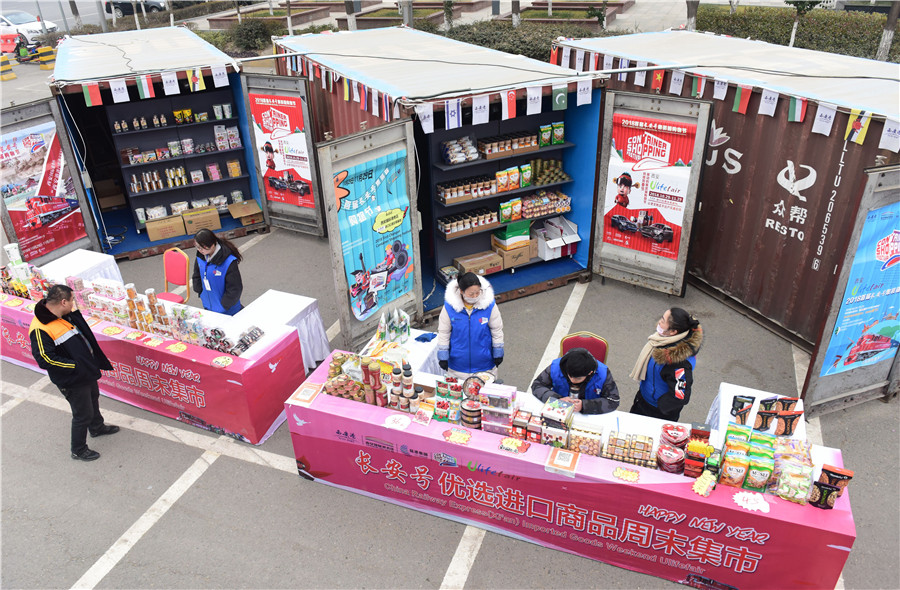 Xi'an, capital of Shaanxi province and starting point of the ancient Silk Road, plans to forge better transport connections and trade ties with countries in Central Asia and Europe, as China further opens up its vast and less developed western region through the Belt and Road Initiative, a senior city official told China Daily.
Li Mingyuan, mayor of Xi'an, said local authorities are poised to make the ancient capital a traffic hub - a convergence of air routes, roads and railways - to pioneer the opening up of the northwestern region.
The government will improve services within its newly created free trade zone, and expand its scope of businesses with Central Asian and East European partners in mind, a move that Li said will "offer the convenience and freedom to people craving to invest or do business" there.
Efforts will be made to enhance services in the financial and tourism sectors and to boost innovation and cultural exchanges, as part of the effort to make the region attractive and competitive in a global context.
The move came as China is charging ahead with its multibillion-dollar BRI, which aims to inject new momentum for the development of less-developed western China.
It also comes against the backdrop that Xi'an has gained notable progress in opening up its intercountry freight and passenger services and utilizing foreign capital over the last few years.
Figures provided by the Xi'an government show that the China-Europe freight rail service network, a crucial part of the initiative, made 1,235 trips from Xi'an last year, more than six times the previous year.
The Xi'an Xianyang International Airport was approved for international relay flights last year, solidifying the city's status as an international air hub.
Foreign investment has been climbing, reaching almost 6.4 billion yuan ($952 million) last year, the government said.
With the improved connections, Li said, the government is looking at more collaboration with countries involved in the BRI, especially in the manufacturing sector, where Xi'an has traditionally excelled.
As one of the oldest cities in China, and a political and cultural center for as many as 13 dynasties, Xi'an has been leading the development of the country's inland areas for nearly two decades after the central government launched the campaign that aims for its vast western regions to catch up.
Over the same period, Xi'an has re-emerged as an important cultural, industrial and educational center in Northwest China, with facilities and talent for electronics manufacturing and space exploration.
Li said the talent pool, as well as the generally balanced industrial structure, has given Xi'an an upper hand as it upgrades its economy and develops strategic emerging industries including new energy automobiles and the solar power industry.
The advantage was reinforced when Xi'an was announced last year as the country's latest National Central City - cities that are designated by the central government as the driver of the regional development, in fields including infrastructure, finance and education.
To reach its goals, Xi'an is beefing up efforts to drive the coordinated development of a city cluster that spans three provinces - Shaanxi, Gansu and Shanxi - and is striving for a more critical role in regional development and governance by 2035.
"By then Xi'an will represent the national image, a critical juncture of the Belt and Road Initiative and a competitive and influential international metropolis," he said.