Shanghai aims to rev up car sales with trade-in subsidies
Share - WeChat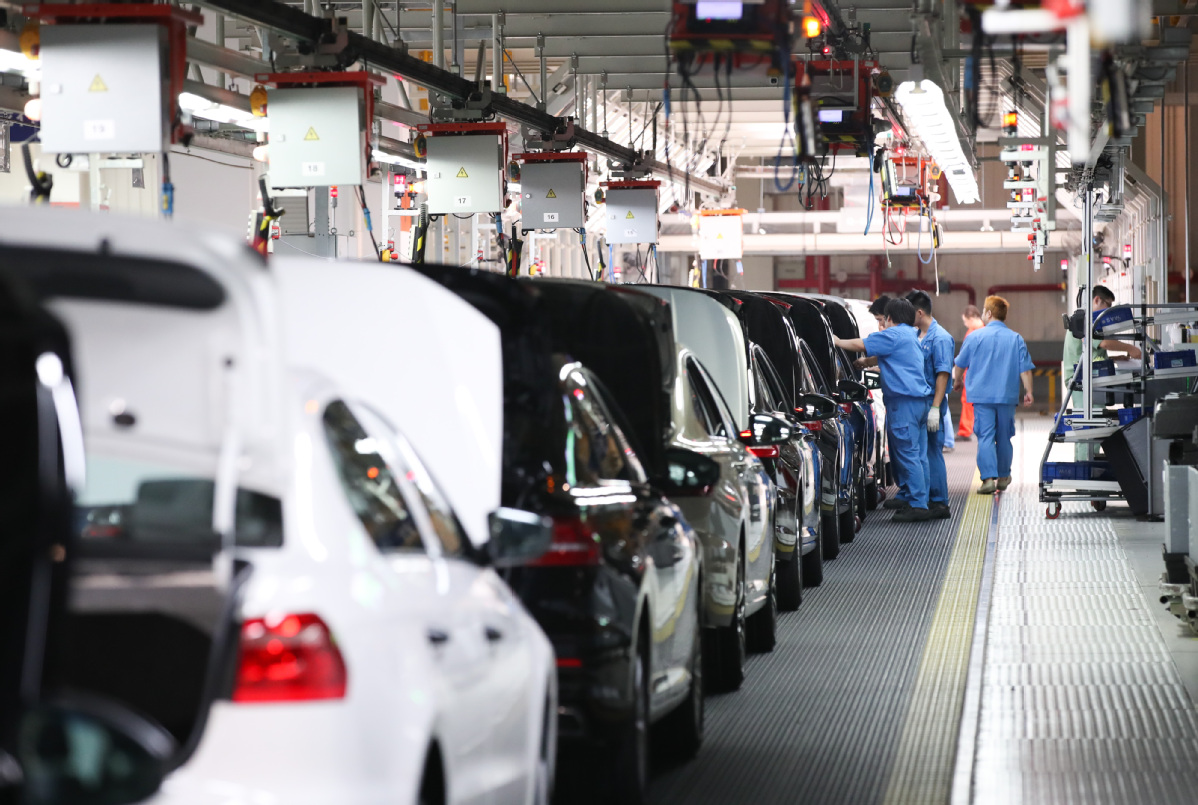 The city of Shanghai has become the first local government to answer the call of the central government to promote automobile consumption by providing subsidies, since 10 ministries and commissions of the country released six major methods of promoting car sales in January.
The official WeChat account of the Shanghai Municipal Government announced yesterday it will launch a car trade-in program, encouraging car owners to trade in their vehicles for new gas-powered cars complying with State-VI emissions standards or new energy vehicles, according to a report by the 21st Century Business Herald.
The government will provide a subsidy of 10,000 yuan ($1,489) for a trade-in gas-powered vehicle and 15,000 yuan for a trade-in new energy vehicle, the announcement said.
China's automobile market saw a sales decline in 2018 for the first time in 28 years, with passenger vehicle sales slumping for 10 consecutive months from last year to March, according to the China Passenger Car Association. As the central government halved subsidies for new energy vehicles this year, the promotion of car consumption depends more on local governments and enterprises.
According to the Shanghai Municipal Commission of Economy and Informatization, the trade-in program targets the 603,000 vehicles complying with State-III emissions standards or below in this city.
Shanghai also encourages owners of public service vehicles -- such as buses, sanitation vehicles, postal cars, taxis and light logistics vehicles -- to replace their current vehicles with electric ones.
The city will improve auto financing, leasing and used car trading, as well as the construction of charging poles and hydrogen refueling stations, to promote the use of new energy vehicles, the commission added.
The Shanghai Automotive Industry Corporation Group (SAIC), China's largest automobile manufacturer, has set up a 3 billion yuan fund to support the trade-in program, with trade-in models limited to its Roewe, MG and Maxus brands.
A gasoline vehicle trade-in would enjoy a subsidy of 10,000 yuan per vehicle, while a new energy vehicle trade-in would receive a subsidy of 15,000 yuan, the manufacturer said.
In fact, the group had lowered prices of its Roewe- and MG-branded vehicles last month, in response to China's VAT reduction policy that started April 1.
As the central government started a new round of subsidy cuts on new energy vehicles, SAIC's Roewe brand announced it will maintain last year's prices to promote sales, the report added.