Trade zone offers employees chance to realize dreams
Share - WeChat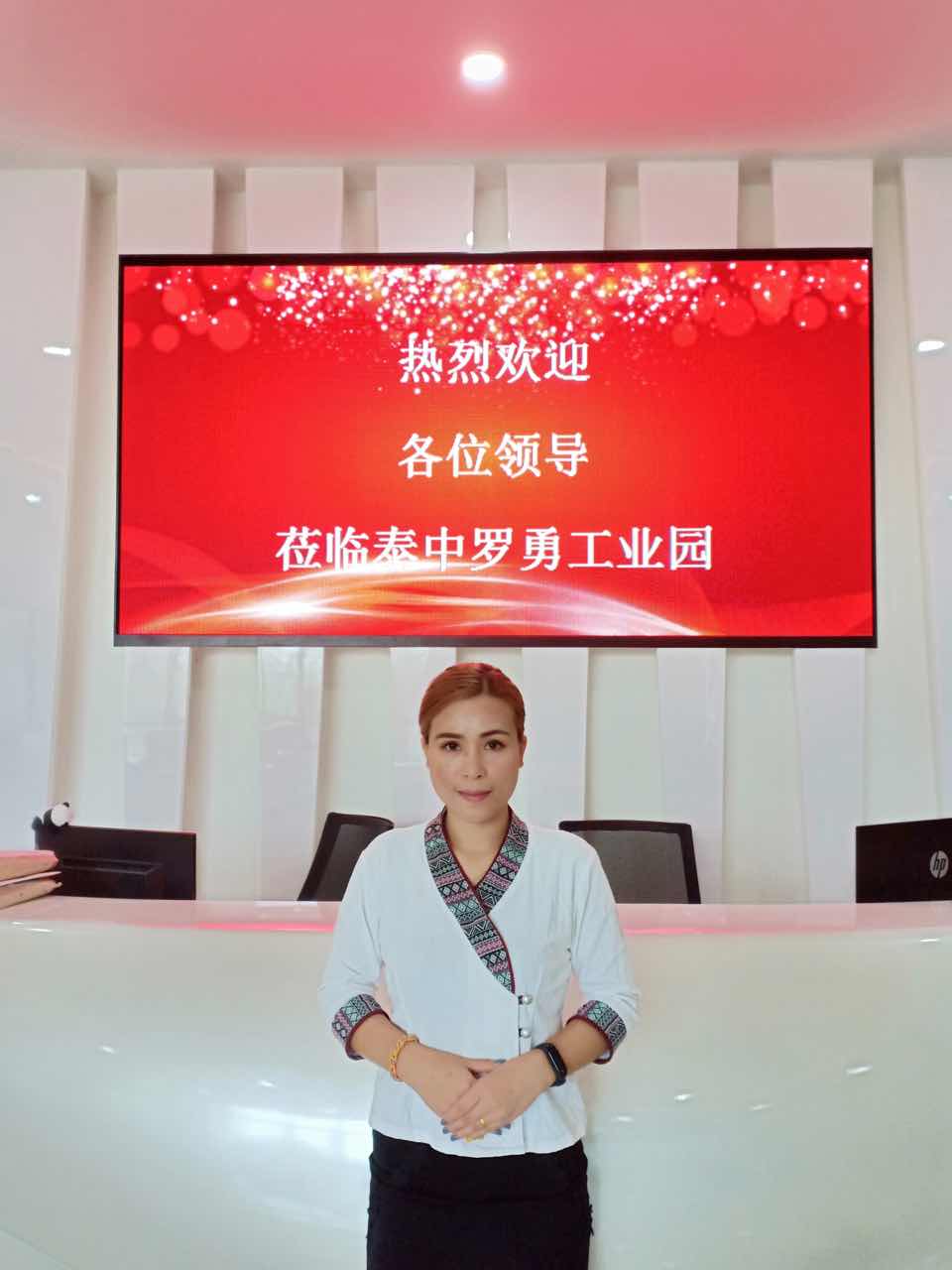 The Thai-Chinese Rayong Industrial Zone is not just a place where Chinese entrepreneurs can pursue their ambitions, it's also a place for Thai workers to realize their dreams.
Sutida Channara, 25, works at Thai-Chinese Rayong Industrial Realty Development as a receptionist. She joined the company a year ago and loves her job.
Before working in the industrial zone, Sutida was a salesperson at a South Korean home appliance company, she told China Daily.
"I love to work in foreign companies as I get to meet different people from different countries and learn about different cultures. It's exciting for me and I have learned a lot in my current position," she said.
Sutida's major challenge in her new job is the cultural difference - the Thai people embrace a relaxed lifestyle and take things in their stride, while Chinese work culture is different - they do everything fast, she said.
"They talk fast, walk fast and even take their meals fast," she laughed.
So, she has had to adopt a new working style. She needs to do things faster than she used to, as customers and colleagues expect her to respond quickly.
Sutida's colleague, Yuan Shihui - a sales representative - said everybody in the company loves Sutida as she is a fast learner, and is helpful to customers and colleagues.
"She pays a lot of attention to detail. She never complains and is always willing to help others," said Yuan.
Sutida, who lives some 30 kilometers away from the industrial zone, drives to and from work each day. She said her parents and relatives are proud of her and are happy that she's working for a large foreign company, which provides her with a decent living, and where she can learn to speak Chinese and pick up other skills.
Apart from attaining career goals, the industrial zone helps its employees to achieve their goals in life.
Yu Hua, a 40-year-old Chinese worker, started working for Lizhong Wheel (Thailand) in the zone in 2016, responsible for mechanical maintenance.
Three years ago, he met a then 26-year-old Thai girl through social media. The girl, Pamika Chudram, has given herself a Chinese name - Mei, meaning plum flower.
The two fell in love and tied the knot in May 2017.
Yu said that apart from being beautiful, Pamika is kind and is always willing to help those in need. Pamika says her husband is a good person who treats her well.
The couple adopted a 7-year-old Thai boy last year. Pamika is now a full-time housewife, and the family plans to buy a house near the industrial zone.
"I'm a happy man. I know that many of my Chinese friends envy me for having such a beautiful family. My wife is a relaxed person, hardly ever pushing me or our son into doing anything. She always says we should focus on and be thankful for what we already have," said Yu.
He said everything is good in his life so far - he loves his job, the company treats its employees well, and he and his family live in an apartment provided by the company. The company has also brought cooks from the Chinese mainland so he and other Chinese employees can enjoy Chinese meals every day.
"My wife always says that as long as you have gas in your car and you have a little bit extra money in your bank account, you should be happy, and that's why I'm contented," Yu said.
Yu said he likes his job and the country, and his work enables him to provide for his family. He and his wife have everything planned for their future.
"If the company allows me to, I would like to work here forever."