Flight staff thinks quickly to rescue sick passenger
Share - WeChat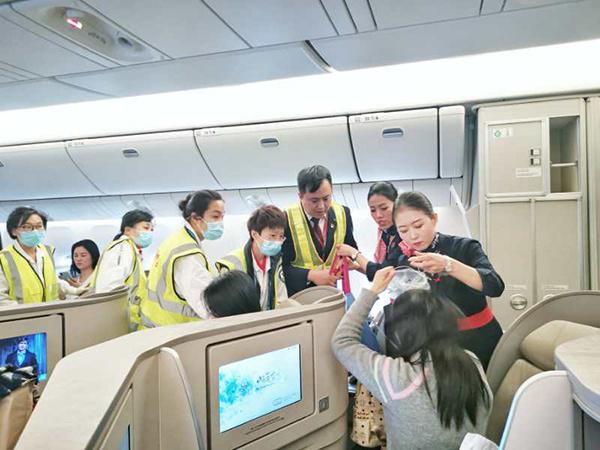 A jetliner from Shanghai to London had to release 39 tons of fuel in the air to land at Beijing Capital International Airport and send an ill passenger to hospital on Wednesday.
Flight MU551 of Shanghai-based China Eastern Airlines was en route from Shanghai Pudong International Airport to London Heathrow when a passenger suffered accelerated heartbeat, severe asthma and vomiting.
Crew members helped the passenger lie down and checked the cabin to find two doctors onboard to help.
However the passenger's situation was not stable, and in line with the principle of life supremacy, the crew decided to make an alternative to get the passenger to hospital.
The liner had just crossed the country's border at that time, and the crew had to turn the plane around and inform the Beijing airport to prepare to send the passenger to hospital.
As an international flight, it carried lots of fuel. To ensure safe landing, the crew released the fuel in midair. The plane finally landed safely at 5:15 pm in Beijing.
China Eastern workers accompanied the passenger to hospital. The passenger got better after receiving treatment.