Xi's fruitful visits boost partnership with Europe
Share - WeChat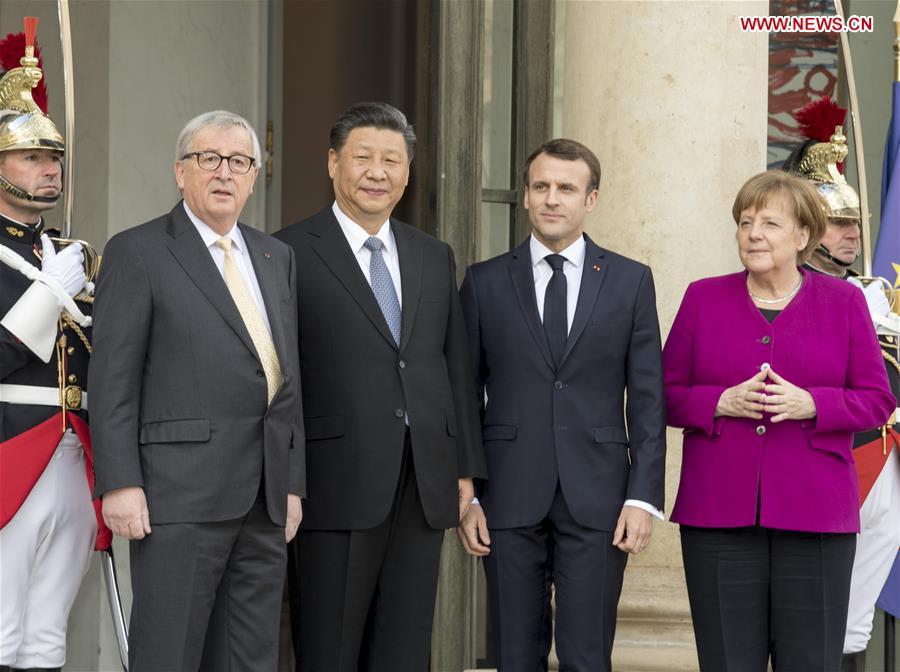 BEIJING -- Chinese President Xi Jinping's first overseas visit in 2019 has elevated China's ties with Italy, Monaco and France to a new level, and injected new impetus into China-Europe comprehensive strategic partnership, Chinese State Councilor and Foreign Minister Wang Yi has said.
When the world is undergoing profound changes unseen in a century, Xi's Europe tour, hailed by the international community, is dedicated to deepening partnership for cooperation, improving global governance, and upholding multilateralism, which shows China's sense of responsibility as a major country, Wang said.
In six days, the Chinese president attended over 40 events during his visit to five cities including Rome, Palermo, Monaco, Nice and Paris, Wang noted, adding that it is a trip of friendship, cooperation and exploration that has delivered fruitful results.
FRIENDSHIP & MUTUAL BENEFIT
This year marks the 15th anniversary of the China-Italy comprehensive strategic partnership, and next year will witness the 50th anniversary of China-Italy diplomatic relations.
At meetings with Italian President Sergio Mattarella and Prime Minister Giuseppe Conte, Xi agreed with them to further intensify high-level exchanges, consolidate political mutual trust, and elevate bilateral relations, Wang said.
This year marks the 55th anniversary of China-France diplomatic ties. During their meetings, Xi agreed with French President Emmanuel Macron and Prime Minister Edouard Philippe to forge a more solid, stable and vibrant China-France comprehensive strategic partnership, and continue to explore the way for major countries to get along with each other, which should feature independence, mutual understanding, foresight, mutual benefit and win-win outcomes, Wang said.
In the joint statement issued by China and France on jointly safeguarding multilateralism and improving global governance, the two sides pledged to build international relations of mutual respect, equality, justice, and win-win cooperation on the basis of respecting international laws and the basic principles of international norms, Wang said.
Speaking of Xi's visit to Monaco, Wang said leaders of the two countries have agreed to firmly stick to the correct direction of bilateral relations, adhere to openness and cooperation, and pursue more win-win results so as to jointly elevate the China-Monaco relations into a new era.
During Xi's talks with Prince Albert II, head of state of the Principality of Monaco, the Chinese president said both sides should adhere to openness and cooperation and pursue more win-win results, adding that China welcomes Monaco to actively participate in the joint development of the Belt and Road.