Sabic sees big prospects in Chinese market
Share - WeChat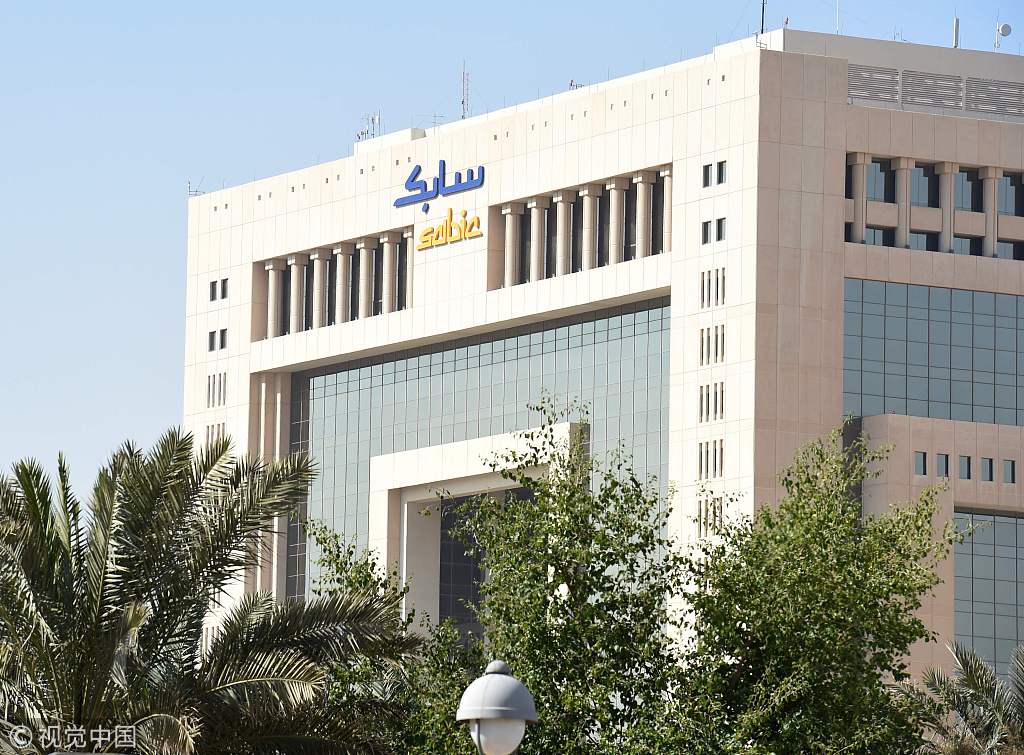 Sabic, the Middle East's largest petrochemicals company, will continue investing in the Chinese market with a new polycarbonate plant in Tianjin in the process of construction, through Sinopec Sabic Tianjin Petrochemical Co Ltd, a 50-50 joint venture with State-owned oil giant China Petroleum and Chemical Corp or Sinopec, the world's largest refiner.
"The new polycarbonate plant is expected to be operational by 2020. It will leverage Sabic's world-class advanced polycarbonate technology and maintain the company's leading position in polycarbonate resin products," said Abdulrahman Al-Fageeh, executive vice-president of the petrochemicals strategic business unit of Sabic.
Considering China's continuous efforts made to better protect foreign investments to better ensure their legitimate rights, Sabic said the company will continuously take advantage of its technical edge to focus on high quality chemical products.
"The Chinese market is becoming increasingly attractive to foreign multinationals as China's economy matures, and we are committed to the Chinese market, which can also be seen from our recent investment deal signed with Fujian provincial government for a world-scale mega petrochemical project last September," said Al-Fageeh.
"The company will further deepen energy cooperation with old partners while continuing to seek new partnerships for sustainable development. The cooperation with Chinese companies is not only limited within China, but also in Saudi Arabia."
Li Li, research director at energy consulting company ICIS, said China has always been a major market for Saudi Arabia's downstream investment.
China's fast-growing chemical industry has been the largest in the world by revenue since 2011, and its growth rate continues to outpace other major chemical-producing regions, according to consulting firm McKinsey.
China's growth in chemicals over the past two decades has been characterized by rapid investment and intense competition and fragmentation across large number of segments, it said.
Despite the fact that China's economy has encountered new downward pressure against a larger backdrop of slower global economic growth, IHS data show some 60 percent of the new investment opportunities in fields of the chemical sector still lies in China.
China's large-scale tax and fee reduction, including the government's reductions in VAT, one of the important measures for countering downward pressure, all present opportunities for foreign companies like Sabic, and "we will further deepen energy cooperation with old partners while continuing to seek new partnerships for sustainable development," he said.
According to Al-Fageeh, China's new Foreign Investment Law, which will take effect on Jan 1, 2020, will improve the transparency of foreign investment policies and ensure that foreign-invested enterprises participate in market competition on an equal basis.