French fashion brands eye opportunities in China
Share - WeChat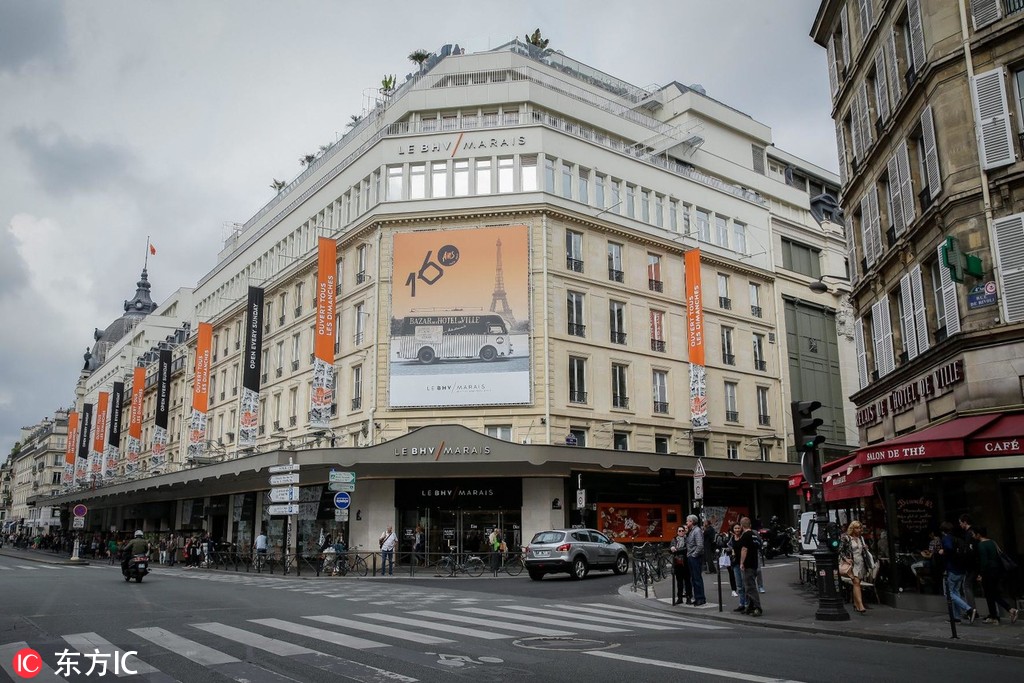 Exports of French fashion products to China grew by 21 percent year-on-year in 2018, fueling optimism that the Chinese market has huge potential to be a major platform for French brands in the coming years, said an industry expert.
Herve Huchet, head of the international projects division at the French Federation of Women's Ready-to-Wear, was attending the March 12-14 China International Fashion Fair in Shanghai. Huchet said that while the export volume to China is not the biggest among France's target markets, its rate of growth ranks among the highest. The China market is currently France's fifth-largest client, the federation said.
"Interest in French fashion has been growing among Chinese consumers. An increasing number of Chinese fashion brands have also been contacting the federation to inquire about collaboration opportunities with French designers," he said.
"As such, this event creates a bridge that lets the Chinese market learn more about French fashion while allowing French brands to establish connections and explore business opportunities here."
Among the six brands that were featured at the French pavilion at the trade fair was Maison Lener, a family-run business that specializes in women's coats. This month the brand opened two stores in China, one in Shanghai's former French Concession and another in downtown Dalian, Liaoning province. Maison Lener also has an office in Beijing.
Frederic Lener, president and CEO of Maison Lener, described the brand's products as a contemporary twist to 1970s French fashion when loud colors were popular.
"Bold colors are very trendy in Europe but not so much in China. And that's why we are here at this trade fair-to learn more about the market and what Chinese consumers prefer," said Lener.
"China is one of the most important markets for us. Although this market only accounts for about 5 to 6 percent of our sales today, there is a lot of potential for growth as Chinese consumers are becoming increasingly adventurous when it comes to fashion."
Melanie Gaudin, the head of the lifestyle, consumer goods and healthcare department at Business France, said that while Chinese consumers used to be fixated on famous French luxury brands such as Chanel and Dior, there is now a growing interest in smaller, independent labels.
"Although the Chinese want to know more about other brands besides the usual big luxury labels, it's difficult to do so because these smaller businesses have yet to establish a footprint here. This trade fair is thus important in helping promote our brands and giving them the means to navigate the complicated Chinese market," said Gaudin.
According to Huchet, similar trade events have been scheduled for the end of March and October. The federation is also planning to open a permanent showroom in Shanghai to exhibit French ready-to-wear products.
The federation has been working with Alibaba Group for several years to promote French labels in China. Following the start of this partnership in 2014, it set up a Chinese subsidiary and opened an office in Hangzhou in 2016. The following year, it launched La Boutique France, a multibrand store on Alibaba's Tmall e-commerce platform.
"China is also an important market for France partly because of how people consume goods here," said Gaudin. "Back in France, the e-commerce scene is only just growing. Here in China, the e-commerce sector is far more mature, and this presents many more opportunities for French brands to get seen."