A glass half full
Share - WeChat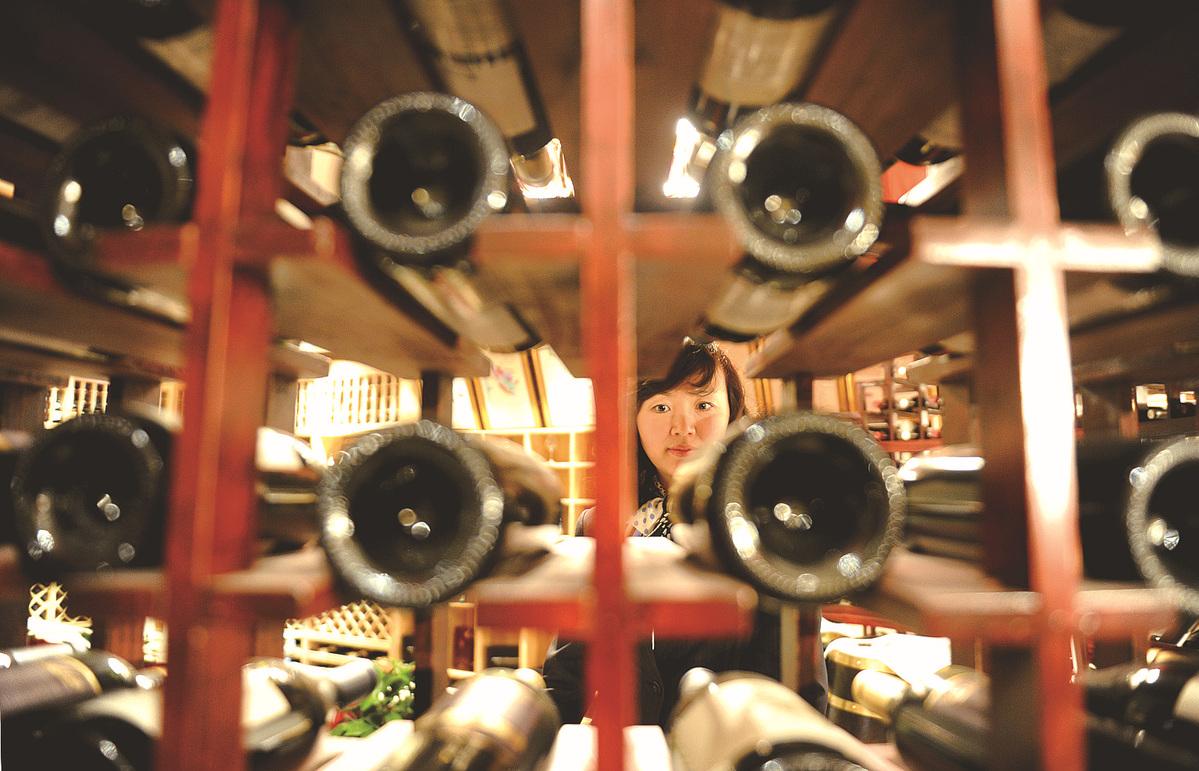 China's wine market is set to become the world's second largest in 2021 and experts say that the key to seizing a share of the sector is appealing to the adventurous young consumers who are driving this phenomenal growth
Located in Roussillon, a Catalan region in southern France that borders Spain, the famous Domaine de Rombeau winery is surrounded by rolling mountains and the Mediterranean Sea.
Averaging 2,500 hours of sunshine and no more than 600 millimeters of rainfall every year, the region's terroir allows the vineyard, which dates back to the early 18th century, to produce a variety of grapes with a remarkably high level of sweetness. The result is an exquisite wine that tastes similar to sherry and is well-received by consumers. Philippe Raspaud, the sixth-generation owner of the historic winery, calls this le gout du soleil, which means "the taste of the sun".
The wines produced in Roussillon account for 80 percent of the total in France, but Raspaud wants a larger share of the global market. China, he said, is key to achieving that goal.
"We want to sell to China because, in today's world, you simply cannot be absent from this market if you want to be qualified as a global brand," said the 35-year-old, who was in Shanghai before he participated in the 98th China Food and Drink Fair in Chengdu, Sichuan province.
"We see a huge gap between cheap supermarket offerings mostly dominated by domestic wine producers and super expensive offerings from regions such as Bordeaux, which even we French do not drink very often. No one has filled this gap for a decade," he added.
As the country's largest and oldest exhibition in the food and beverage industry, the trade fair has attracted upwards of 3,000 exhibitors and 150,000 professional visitors this year. It is expected to consolidate 20 billion yuan ($3.18 billion) in transactions this year, half of which would be from the alcohol segment that includes wine, beer, liquor and Chinese baijiu.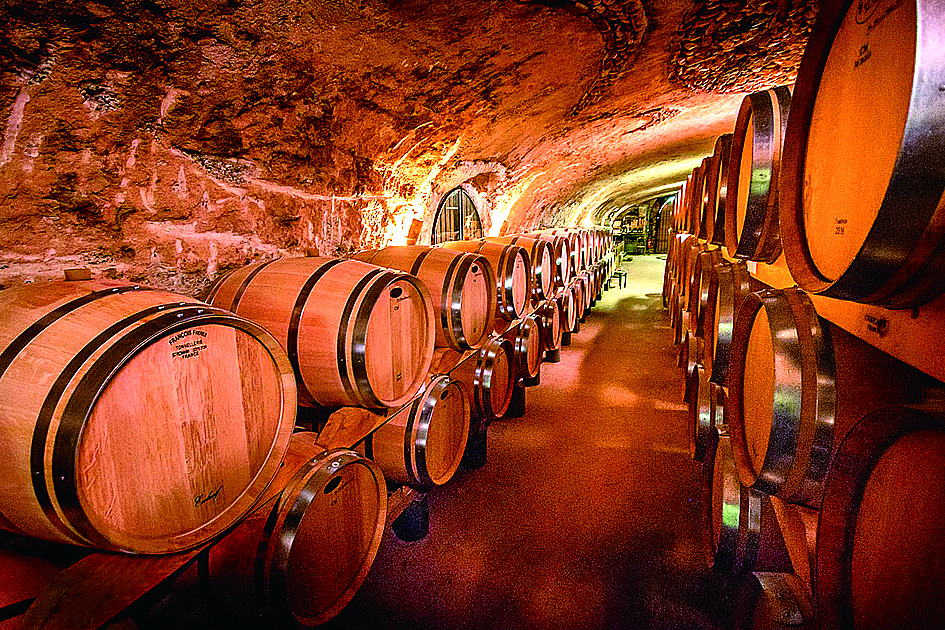 Young consumers drive growth
China is presently the third largest wine market in the world by value. According to a joint report released in February by Vinexpo, one of the largest exhibitions for wine and spirits in the world, and UK-based International Wine and Spirit Research, the growth rate of the Chinese wine market is forecasted to exceed 30 percent over five years starting from 2017. By 2021, China would become the second largest wine market in the world with a value of $23 billion, behind only the United States.
While the sales and export numbers of premium wines suffered after the Chinese central government rolled out a sweeping anti-corruption campaign in 2013, this incident had at the same time resulted in a boom in the mass segment as more importers and dealers flooded the market with bottles that cost below $20.
Attracted by the affordable prices, young consumers have since poured into the market. Guillaume Deglise, CEO of Vinexpo, said that these consumers have become one of the key growth engines for the Chinese wine market.
"There used to be a weird phenomenon in China's wine circle where people who buy don't drink, and those who drink don't pay. Today we are very happy to see a rise of 'real drinkers' who shop based on their own preferences. This is definitely a good sign for any market looking for organic growth," said Deglise.
A consumer survey by UK consultancy Mintel showed that a wine's origin is the most decisive factor for Chinese consumers when picking a bottle, and France, which is the largest wine exporter to China, is the most popular choice.
The 2017 survey, which polled about 2,500 young wine buyers, also found that wine standards or preferences have not emerged on a national basis, and that Chinese consumers have yet to develop a loyalty to brands. This means a level playing field for new entrants to the Chinese wine market like Raspaud.
"I am told that Chinese consumers want to be different and individualistic, be it in their choice of wine or fashion," said Raspaud, who hopes to brand his wines as such.
Comparing high-end wine brand Lafite to luxury label Louis Vuitton, the Frenchman said that his winery would be the equivalent of an independent designer whose products are coveted by a small but passionate following.
He also pointed out that factors such as packaging and marketing matter more in China than in traditional markets like France or other European countries. As such, he has undertaken measures to redesign his wine labels exclusively for Chinese market. Last year, Domaine de Rombeau exported 60,000 bottles of wine to China. Raspaud is hoping to double the amount this year.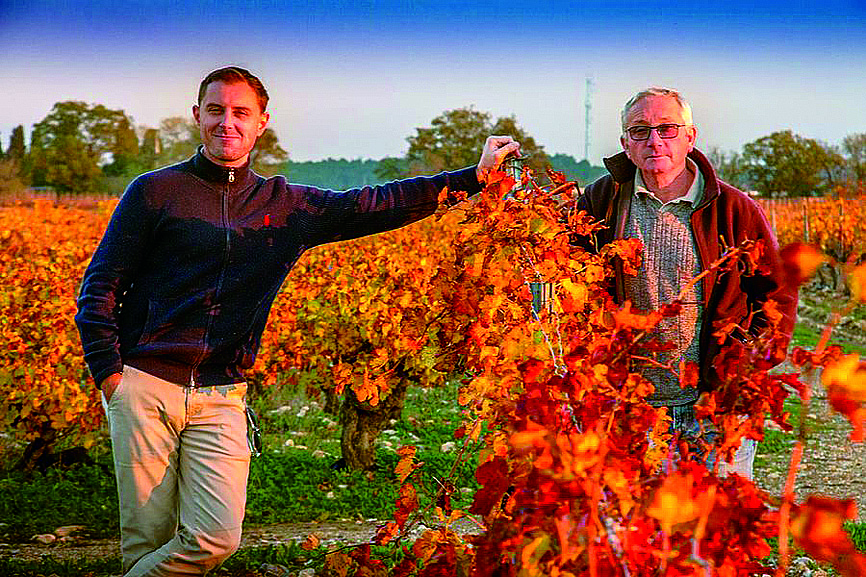 A localized approach
Wang Shenghan, an e-commerce wine retailer based in Beijing, has an equally ambitious plan.
The 30-year-old's company, Lady Penguin, was one of the top performers on Taobao.com last year, raking in 50 million yuan in sales. She is confident of hitting 100 million yuan by the end of this year. In fact, she even said that "it would be an easy goal to accomplish".
The Beijing native, who graduated from Brown University in the US, developed an interest in wine while moonlighting at a three-star Michelin restaurant in New York. Her interest led her to spend one year learning about wine in France.
Wang later rose to fame in the virtual world after producing short videos about wine appreciation that were accompanied by hilarious narrations. In her videos, she would candidly compare the tastes of different wines to "an international hooker from Las Vegas" or "the hope of a developing country". Her videos, which are uploaded to her Sina Weibo account, have an average viewership of 600,000. She currently runs a team of 70 people that have produced 200 videos.
"I think people like watching my videos because I'm not technical or pretentious. I speak in terms people would understand," said Wang.
"Young people in China, especially those who have just started drinking wine, are tired of hearing wine terminology like terroir or tannin. That's definitely not the way to get people drinking."
Among those who took notice of her was Xu Xiaoping, widely considered the godfather of venture capital investment in China. With Xu's 1-million-yuan investment, Wang and two other partners established Penguin Guide, a food and drink education platform, in 2015. The next year, Wang started her own business, Lady Penguin, that focuses exclusively on wine.
According to her, most of Lady Penguin's customers are aged between 25 and 35 and come from first-tier cities like Shanghai and Guangzhou in Guangdong province.
"My customers don't have a strong preference for wines. Most of them just come with a certain budget, usually no more than 300 yuan, and let our customer service team select the wines for them," she said.
"From my perspective, wine drinking among young Chinese today is very much like restaurant hopping. They have a few favorites that they would keep returning to, but they're generally more eager to explore other options," she added.
Looking ahead, Wang is planning to develop a wine education system that is suited to Chinese drinkers. Currently, most of the wine schools in China adopt the system created by The Wine and Spirit Education Trust in Britain in 1969. One of the key differences between these two systems is that the former would feature more wine pairings with Chinese cuisine.
"The dinner table is still the most important social occasion for the Chinese. And that's also where most of the wine will be consumed. So there should be a different approach to popularizing it," said Wang.