Suspect 'betrayed' by her pet dog
Share - WeChat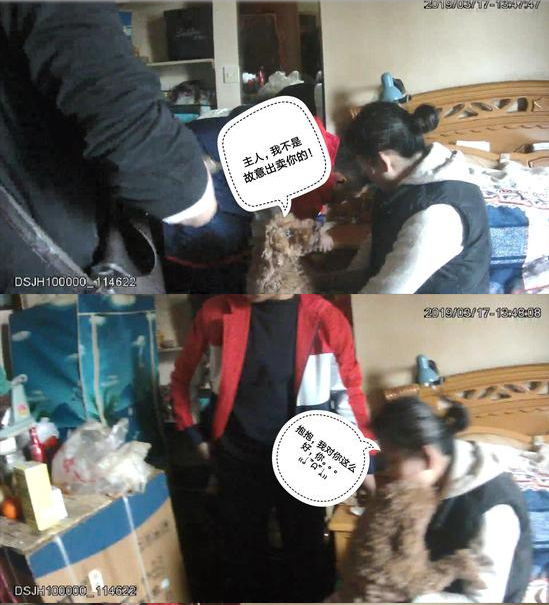 A woman living in Hangzhou, East China's Zhejiang province, who was involved in drug cases, never expected that she would be "betrayed" by a toy poodle that she had kept for nine years when caught in a recent police raid.
Police broke into an apartment where the woman surnamed Chen lived on the move on Sunday, but after they rummaged through the apartment they found no people there, except a toy poodle.
The toy poodle drew their attention, because it kept staring in one direction. Feeling suspicious, the police followed the dog's gaze and found a simple-structured wardrobe, but the woman they were looking for was not there.
They knocked again on the wardrobe carefully, but found the sound was bit strange. After they moved it away, a hidden compartment came into sight, and Chen was in it.
Chen said she knew the police were searching for her when she heard them knocking on the door, so she hid herself in the compartment.
Every time when Chen went out, the dog always stared at her lovingly, she said. The toy poodle has accompanied her for so many years that she has never thought it was a "traitor".
The story went viral on the Chinese social media platform Weibo with over 140 million views. "I think the dog can be honored as a police dog now," said an internet user.