The real deal: Man can spot fake bag in one minute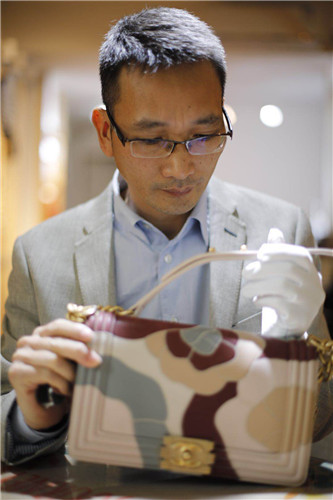 His team also appraises such categories as watches, garments, glasses, and even lighters, apart from bags.
Considering the burgeoning crowd of luxury consumers in China and the rather limited knowledge of appraisal services, Li is confident that his business is full of potential.
It takes him or his team members less than one minute to examine a bag and tell its authenticity in most cases. Though some latest designs and extremely exquisite counterfeits require more efforts.
Commercial projects aside, Li's team also provides appraisals for court trials as a member of the expert team of an institution commissioned by Jiangsu High People's Court in East China.
In 2017, they authenticated a burned Hermes Birkin bag based on a piece of crocodile leather in a court case in which 400,000 yuan($59,586)compensation was claimed.