Guizhou tea expo expects over 5,000 visitors
Share - WeChat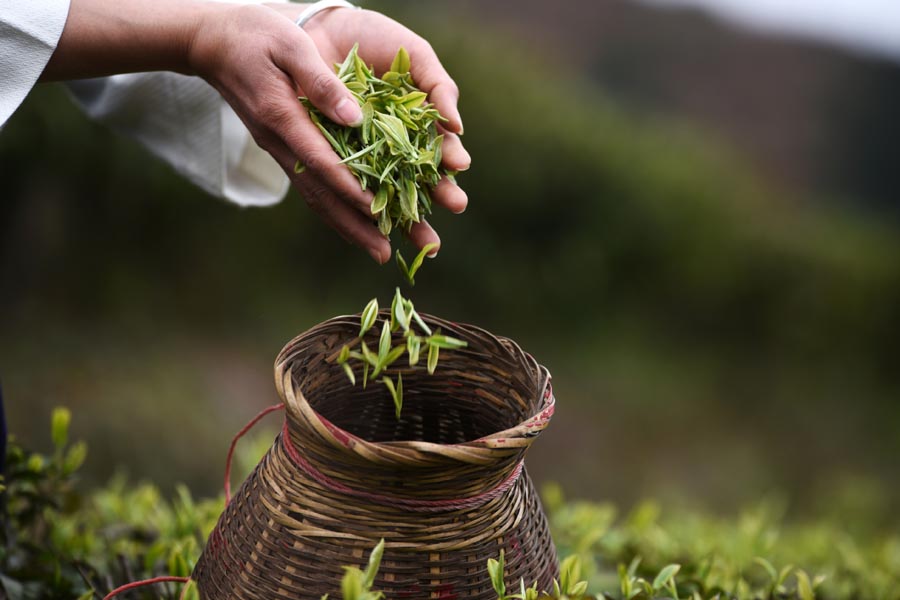 The 2019 Global Tea Culture Festival and Expo will be held from April 18 to 20 in Meitan county, Southwest China's Guizhou province, said the provincial government in Beijing on Wednesday.
The three-day event is expected to attract upwards of 5,000 visitors from both home and abroad.
An annual event organized by the provincial government since 2009, the festival this year will feature activities like marathon across tea fields, tea brewing competition, as well as a series of forums and seminars for tea producers and distributors to exchange the latest happenings of the industry.
China's largest tea grower both by size and volume, Guizhou has expanded its tea plantation area to over 7.52 million mu (501,333 hectares) by the end of 2018. It has processed 362,000 tons of tea and raked in 39.4 billion yuan ($5.85 billion) last year, according to statistics provided by the provincial agricultural department.
"The agronomy of Guizhou used to be struggling with its unique geography and climate characters, as the local saying describes it as no three consistent days of sunshine, and no three adjoined mu of flat fields," said Hu Jicheng, vice-director of the province's agriculture department.
"But the tea industry is actually blessed by such characters since high altitude and moist climate helps nurture good tea," he added.
The tea festival is one of the major campaigns organized by the local government to promote its tea products, which are expected to become the three pillar agriculture exports, together with baijiu, or white liquor, and flue-cured tobacco.