Mission accomplished
Share - WeChat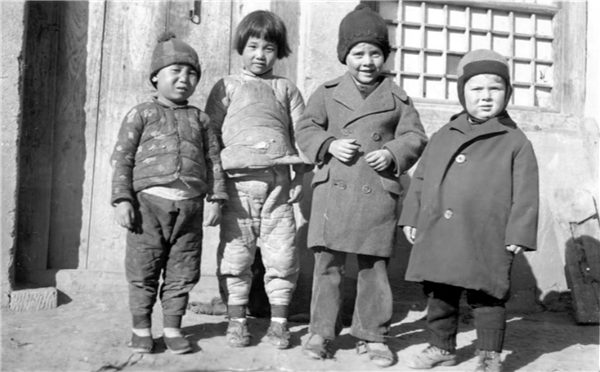 "The plane's engine got into trouble midair. In order to regain altitude, all the luggage - everything that people had to live on those days - had to be jettisoned," recalls Eugene Wampler. "All our luggage also had to go, except for a small typewriter that my mom had. That was the only thing she was allowed to keep."
The Wamplers must have spent a lot of time working on that typewriter. In 1945, in the wake of war, Ernest Wampler published his memoir, China Suffers, which chronicled his adventures during the country's War of Resistance Against Japanese Aggression (1931-45).
Unsurprisingly, "adventure" was also the word Eugene Wampler used to describe his involvement in the vaccine project: "We didn't know if there would be success at the end of it, but luckily there was."
Zhou Yongdong, who, fresh from university, worked under Eugene Wampler in the project's quality control team, had firsthand experience of his work approach.
On one occasion, Zhou, after having sterilized some items of equipment destined to be used in the manufacturing process, was asked by his mentor to prove that they were indeed clean. "I almost got angry," he recalls. "That had never happened before."
"Today, I still have in mind this picture of him hunched over an old typewriter, typing out every word that we needed to know to uphold the standards he had insisted on," Zhou says.
During his spare time, Eugene Wampler roamed around Beijing with his camera hunting for street food - dumplings bobbing up and down in bubbling water and hand-pulled noodles with spicy toppings were just two of his favorites.
"We loved to eat everything they sold," says Teresa Wampler, his wife of 58 years. "Those visits were like a honeymoon." Teresa Wampler had flown to Beijing several times during the project, where she occasionally taught English to her husband's Chinese proteges, including Zhou.
Between 1987 and 2009, Eugene Wampler paid six "sentimental" visits to Shanxi, often with other family members: his wife, their children and grandchildren, and usually with Joe.
During one visit in 1997, the brothers located the cave house where the family had sought refuge after their own home was bombed by the Japanese. "The same windows and doors were there and the interior furnishings were also unchanged," he says.
His photos from the time show the mottled wooden window frames, strung-together corn ears, large pottery water jars and the vaulted ceiling of the cave, and the clothesline that ran through it.