For the greater good
Share - WeChat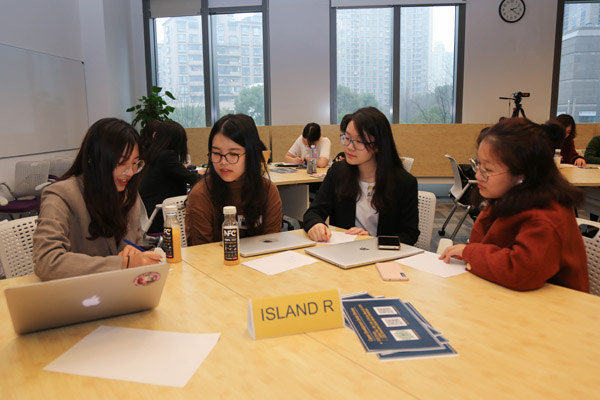 NYU Shanghai holds event to inspire more students to consider careers that make a positive difference to the lives of others around the world, Cao Chen reports in Shanghai.
A Social Impact and Innovation event held at NYU Shanghai's campus on March 9 gathered a group of individuals and organizations who are influencing the world to encourage students to pursue careers that serve the greater good.
During the Social Impact Talks segment, four professionals delivered speeches regarding their careers and shared insights into how students can make an impact in society.
Twelve NGOs, including WWF China, Adream and Teach for China, were present at the Career Fair session after the talks. Here, students had informal conversations with the groups and learned about social impact practices. Students also got to learn more about personal branding and the challenges of volunteer work through a series of workshops.
"We hope the event can enlighten these young minds and show them that life is more than just earning a lot of money," says Tang Ji, coordinator of the campus partnerships career development center at NYU Shanghai.
"One of our stated missions is to educate the next generation of socially committed global leaders, and the presenters invited to the event embody this idea perfectly," adds Charlene Visconti, dean of student affairs at NYU Shanghai.
During the talks, speakers discussed the key qualities that one would need to have an impact-oriented career.
Most Popular