Creative teaching required for classes on ideology
Share - WeChat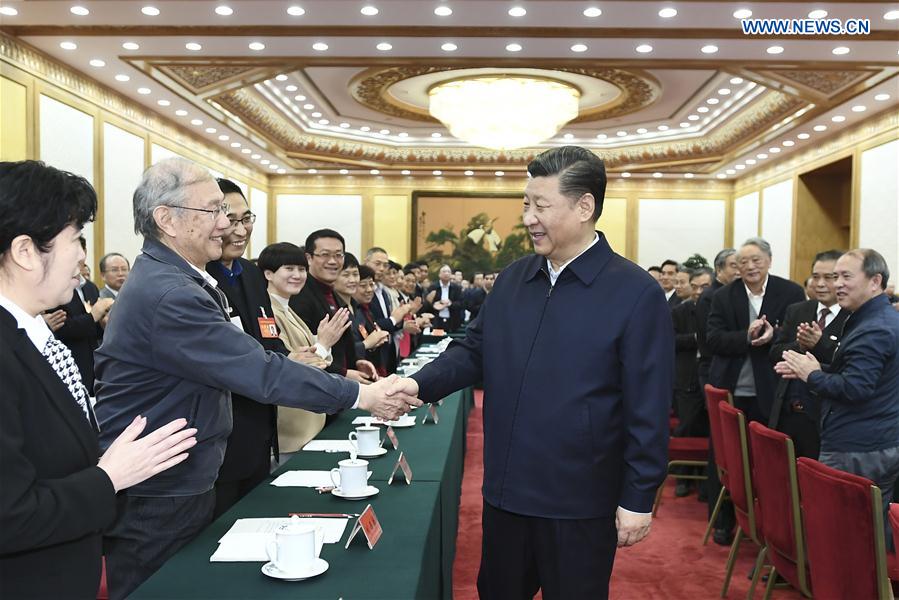 China's ideological and political teachers should uphold firm Marxist belief and boost creativity in teaching to cultivate talent to build socialism, President Xi Jinping said on Monday.
Xi, also general secretary of the Communist Party of China Central Committee and chairman of the Central Military Commission, made the remark while presiding over a symposium in Beijing for teachers of ideological and political theory.
It's the first time that the CPC Central Committee has held such a high-level symposium of ideological and political teachers with the participation of senior officials from the organization, publicity, reform and education departments.
Xi highlighted the guiding position of Marxism in ideological and political classes, saying China's education should serve the people, the Party's governance and the development of socialism with Chinese characteristics.
Calling the young generation the nation's future, Xi said it's necessary to set up ideological and political classes at campuses ranging from primary schools to universities amid the Party's efforts to cultivate builders of socialism.
Xi told the teachers to guide students in order to boost confidence in China's path, theory, system and culture and strengthen their patriotic feelings.
The teachers should have firm political belief, love the nation and innovate in their teaching, Xi said, adding that they should also have a broad vision, strong self-discipline and integrity. He instructed the ideological and political teachers to improve their teaching and respond to students with clear analysis.
Party committees at all levels should make building ideological and political classes their priority, Xi said, adding that Party secretaries, headmasters and principals of schools and universities should promote the building of the classes.
Eight teachers from four universities, an occupational school, primary school, middle school and high school spoke on such issues as improving and innovating in ideological and political education.
Xi has paid great attention to ideological and political education and has stressed the importance of politics classes on many occasions.
In September 2016, Xi visited his alma mater, Beijing's Bayi School, where he encouraged teachers to carry out their mission of educating students to love the country, the people and the Party.
In May, Xi visited the School of Marxism at Peking University and shared his experiences of how to learn Marxism with students. The school should strengthen the guiding role of Marxism in the ideological field, Xi said.
While inspecting Nankai University in Tianjin in January, Xi said the founding of the university a century ago was aimed at cultivating talent for the rise of the Chinese nation.
As many as 85.2 percent of China's higher education institutes had set up their own institutions to conduct research on ideological and political education as of the end of 2018, the Ministry of Education said.