Supporting the move to high-quality growth
Share - WeChat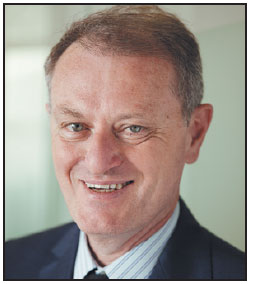 Jacques Penhirin, managing partner, head of Oliver Wyman China
A1 China has achieved development of a magnitude never seen before. As we help our clients navigate the challenges of a fast-paced environment, we continue to strive to bring the best international practices to the Chinese market while adapting them to local specifics. As China continues on its trajectory, we support our clients, local and international, in developing cutting-edge solutions that are conceived and made in China. With our capabilities in data analytics and science, we are creating cutting-edge capabilities for the Chinese market.
A2 The magnitude of the change in China represents a unique opportunity for existing players and new entrants. We continue to recruit and invest in high-caliber resources in China to manage the massive transition of the economy. In the fields of e-commerce and fintech, where we operate, we are investing in the best local talent as well as leveraging our global network and capabilities to ensure we can deliver the best solutions to the local market and beyond.
A3 For our clients to successfully invest in China, we expect the new law to be stable, open, transparent and fairly easily enforceable. It is easy to foresee the potential attractiveness of the Chinese market. It is, however, equally important that our clients' investment is protected by a fair, equitable, transparent, stable rule of law. We believe that this should apply equally to local investment and foreign investment.
A4 Oliver Wyman is committed to supporting its clients embrace the rising needs of Chinese consumers. With improved access to products and services, China is creating a new retail and banking model that will unlock tremendous value for companies but will also benefit consumers. As Chinese and multinational companies operating in China are meeting the needs of demanding consumers, the journey will extend to new geographies. Helping multinationals succeed in China and helping leading Chinese companies go international is a formidable opportunity for our firm.
A5 Cutting red tape is always good. We are convinced that the internet of things and new technologies can bring tremendous improvements to the ease of doing business in China as in other geographies. We expect the government to continue its efforts to simplify procedures and processes to efficiently run businesses in China.