Alipay inks deal with UK card transaction platform
Share - WeChat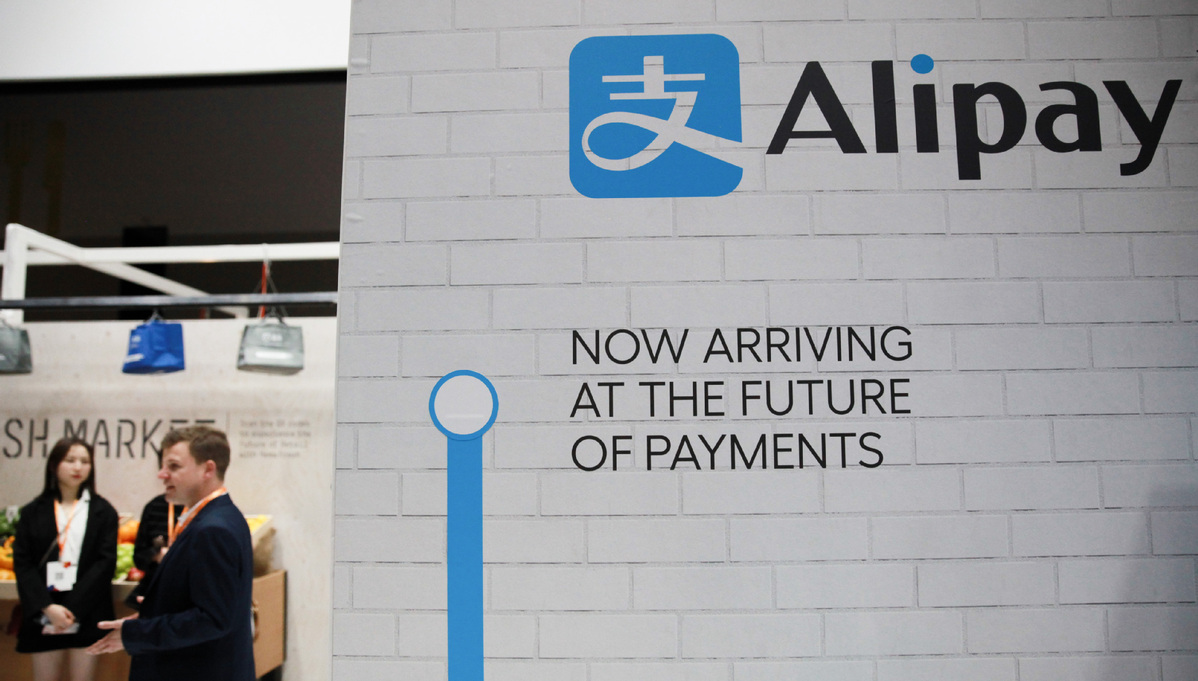 China's largest mobile wallet Alipay will become more accessible in the United Kingdom, following an agreement between the company and UK card transaction platform Barclaycard to promote the app's acceptance among local merchants.
The partnership enables potentially 110,000 British retailers to tap into the growing volume and buying power of Chinese visitors, who represent an increasingly important source of customers, the pair said in a joint statement on Thursday.
Merchants don't need to replace their existing point-of-sale system to include Alipay as a payment method. They are also likely to benefit from the more than 600 million Chinese Alipay users who search for store openings and check out discounts using the app.
"Our new agreement with Alipay gives retailers a vital tool to help them seize the revenue opportunity posed by the growth of Chinese visitors to the UK," said Rob Cameron, chief executive officer and global head of payment acceptance at Barclaycard.
"At the same time, Alipay users will benefit from a more convenient and familiar in-store payments process-enhancing their overall shopping experience."
VisitBritain, UK's national tourism agency, is expecting 483,000 visits from China in 2019, up 43 percent on 2017, with Chinese visitors expected to spend more than£1 billion ($1.33 billion) this year, up 50 percent.
And this is on top of UK's 393,000 Chinese residents and 95,000 Chinese students, according to statistics from the UK Council for International Student Affairs, who constitute a sizable population that are already comfortable with the payment app.
This marks another step toward offering Chinese tourists a seamless travel and payment experience, said Roland Palmer, head of Europe, Middle East and Africa at Alipay.
Barclaycard, the global payment arm of Barclays Bank Plc, processes nearly half of the UK's credit and debit card transactions. The current collaboration is based on a pilot program that the pair kicked off two years ago for early adopters to experience Alipay payment.
According to a survey conducted by Nielsen last year, 93 percent of Chinese tourists said they would likely spend more in a store that accepted mobile payments. In addition, among the merchants surveyed that had adopted Alipay, nearly 60 percent said that they had clearly seen growth in both foot traffic and revenue.
"China has embraced mobile payments faster than any other country and will continue to lead the global charge in this regard," said Vishal Bali, managing director of Nielsen China.
"Mobile payment is on the rise globally, and will continue to support greater connectivity and efficiency across the commercial ecosystem."
Alipay has partnered with 250 financial institutions globally to date. Since 2015 it has formed nine strategic partnerships with local partners outside the Chinese mainland, extending its own technologies and experience to incubate local payment solutions and allow for settlement using local currencies.