National quantum info lab construction urged
Share - WeChat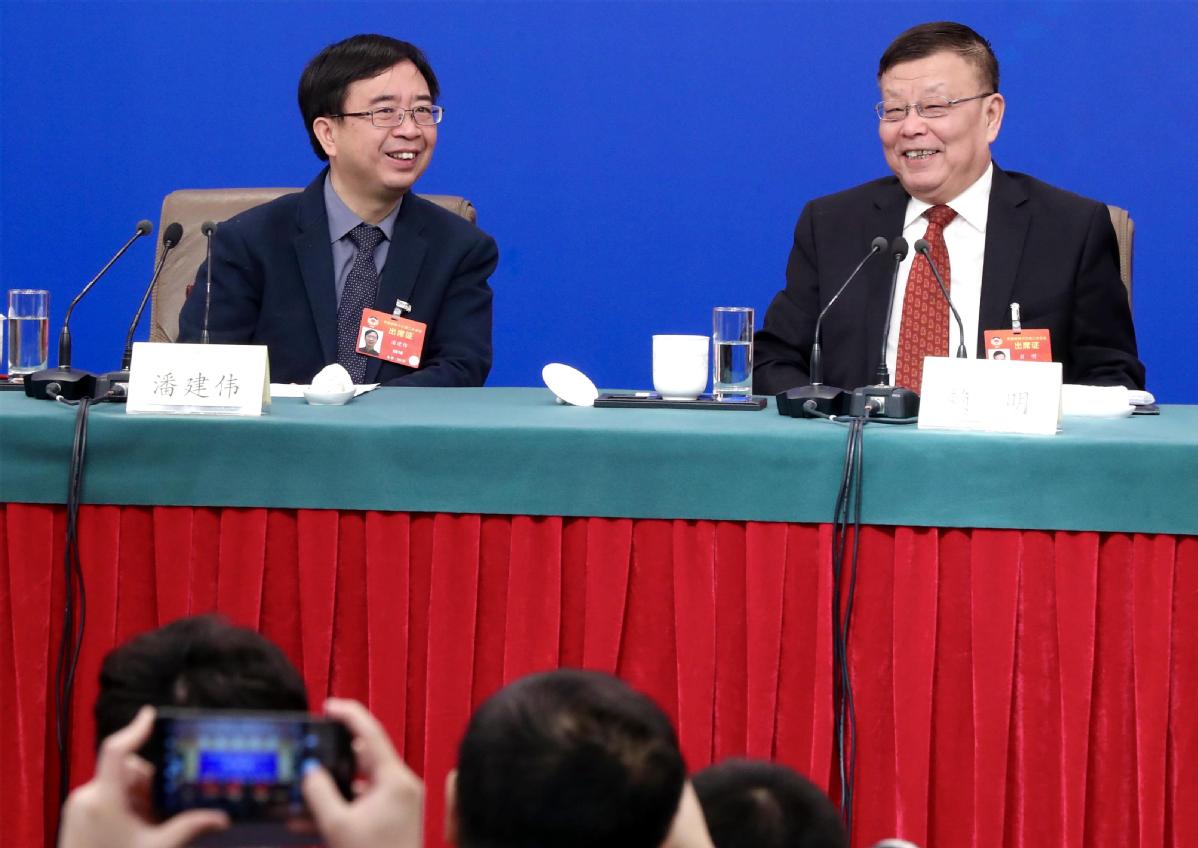 To address the increasingly fierce international competition in the field of quantum information science, China should initiate the building of a national laboratory as soon as possible to maintain its competitiveness, according to a top scientist.
Pan Jianwei, a quantum information specialist from the University of Science and Technology of China, made the remark during a news conference at the second session of the 13th Chinese People's Political Consultative Conference National Committee on Sunday.
The European Union, the United States and Britain have all launched strategic planning for quantum information science development, said Pan, a member of the 13th CPPCC National Committee.
"International competition is fierce," Pan said, and he urged rapid construction of a national lab in China to conduct research and development in the field.
A draft plan of the proposed lab has been finished and submitted for approval, he said. It's expected to be located in Hefei, Anhui province.
Quantum information technology, he said, is key to applications including ultra-secure communications, higher computing capability and more precise measurements.
Pan began putting together a quantum science research team at the Hefei-based university in 2001.
He has been widely hailed for leading China to the forefront of long-distance quantum communications, and harnessing quantum laws to transmit information securely. But he said future development required more collaboration among scientists and enterprises.
With the support of the Chinese Academy of Sciences and Anhui province, the Innovation Institute for Quantum Information and Quantum Science & Technology was founded in Hefei in 2017.
The institute has been functioning at the standard of a national laboratory to explore management experience, said Pan.
Infrastructure construction of a new location for the institute kicked off in 2017 and is now progressing smoothly, said Ling Yun, mayor of Hefei and an NPC deputy.
Once approved, the institute will be replaced by the national laboratory, according to Pan, adding that the main building of the institute is almost completed.
Ling said the provincial capital had already allocated 200 hectares of land in the Hefei National Hightech Industry Development Zone for the institute and will reserve another 330 hectares for its future development.
To date, 7 billion yuan ($1.04 billion) has been planned for the first phase of the institute's infrastructure construction, according to material provided by the local government when construction began in 2017.
The province will provide another 10 billion yuan through a specific fund to promote quantum science industrial development, said Ling.