Firms are eager for places at Shanghai's 2019 CIIE
Share - WeChat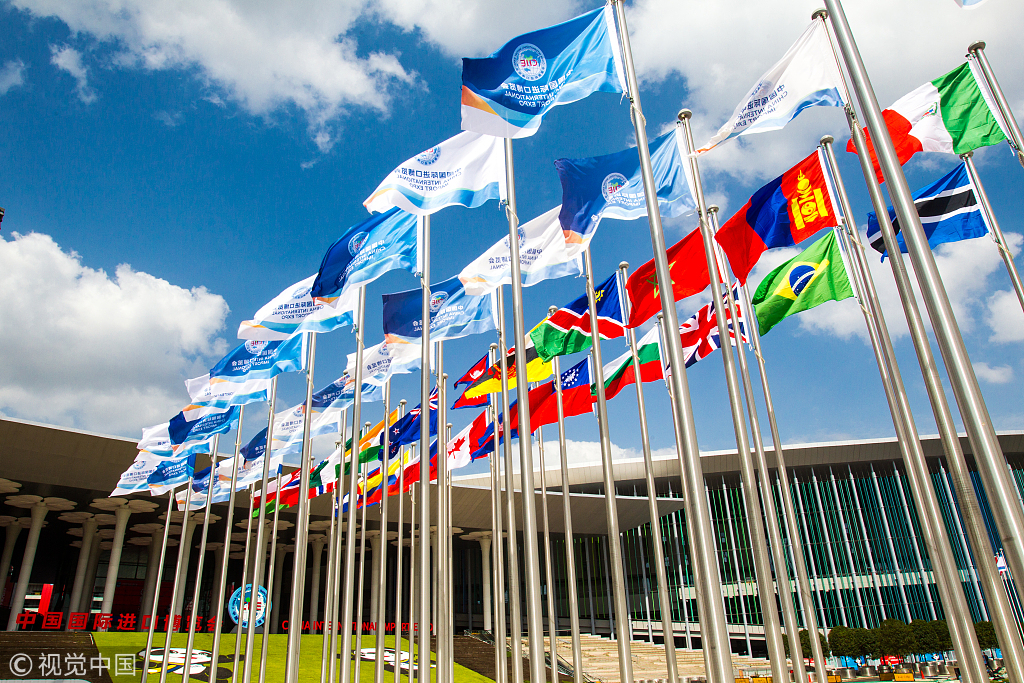 The number of enterprises confirming their participation in the second China International Import Expo (CIIE) scheduled for November in Shanghai has exceeded half of the planned number, said a senior manager with a company responsible for inviting exhibitors to the expo.
Those in the fields of food, agricultural products, medical care, and quality life that were very popular among enterprise and individual purchasers at the first CIIE have shown a great interest in particular in participating in the expo this year, said Zhang Weimin, a national lawmaker and vice-general manager of Shanghai International Trade Promotion Co Ltd under East Best and Lansheng Group, during the ongoing annual session of the national legislature in Beijing on Wednesday.
As a highlight of the event, the business exhibition section featuring seven categories as well as an outdoor exhibition area will expand from 270,000 square meters to 300,000 sq m this year, Zhang said.
"Moreover, a new exhibition area on the theme of life empowered by science and technology will be set up this year, exhibiting artificial intelligence and virtual reality-related equipment," Zhang said.
An area exhibiting high-end consumer goods and another exhibiting elderly care and rehabilitation products will be added in the quality life and medical care exhibition areas respectively, he said.
"Besides, a platform specializing in new product launches will be set up to enable more new products and technologies to make market debuts through the CIIE platform," Zhang said.
Altogether 172 countries, regions and international organizations, and more than 3,600 enterprises participated in the first CIIE, the world's first import-themed national-level expo, in Shanghai, the financial hub of China, in November. Potential deals worth more than $57.83 billion were made.
Shanghai Mayor Ying Yong said: "Shanghai will make every effort to ensure the second CIIE a success. Holding the expo is significant for China's further opening-up."
Some other deputies from the Shanghai delegation to the NPC said that innovations in measures in such fields as customs and commodity inspection had been introduced for the first CIIE to provide more convenient services for exhibitors. They anticipated more innovations to further boost the impact of the expo.
Wang Wei, a national lawmaker, who is also deputy general manager of Shanghai Textile Decoration Corp and participated in the first CIIE, said that the company signed an agreement of intent to purchase imported milk formula products worth $200 million with a foreign exhibitor during the first expo. But the purchase has yet to be completed as the country's food authority is still reviewing information on the formula.
"This is not a single case among the buyers. Such situations affected our credit with foreign exhibitors," Wang said.
She suggested that the authorities further reduce the institutional cost for imported products to enter the Chinese market so that more people can benefit from trade facilitation and the expo will play a bigger role in promoting a high level of opening-up and high quality of foreign trade.