AI at center of CPPCC National Committee meeting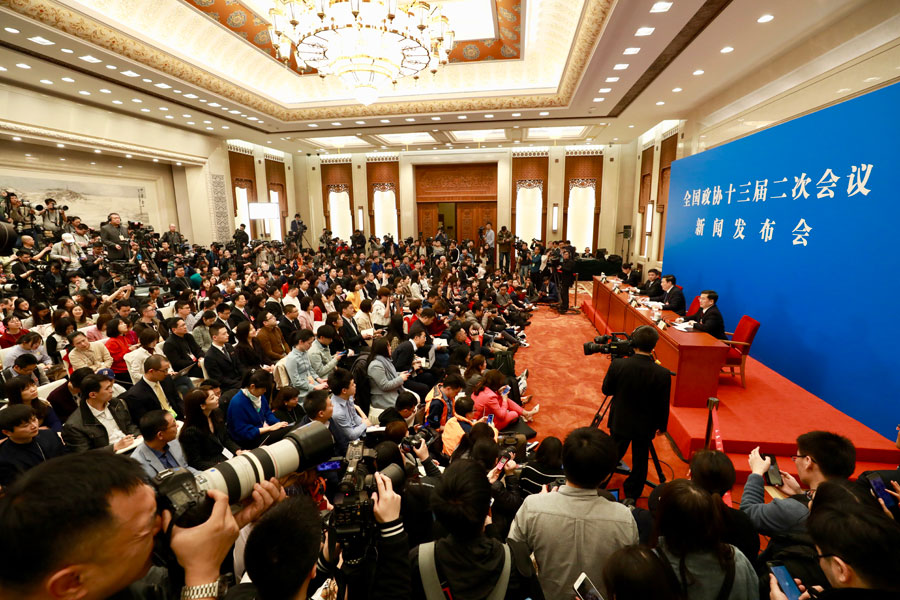 Artificial intelligence has shown broad application prospects, accompanied by the rapid growth of the internet, big data, supercomputing and other new technologies, said Guo Weimin, spokesman for the second session of the 13th CPPCC National Committee.
The first biweekly consultative meeting of the 13th CPPCC National Committee concentrated on AI, and experts, scholars and business leaders were invited to conduct in-depth research with CPPCC members to offer opinions and suggestions, Guo said at a news conference on Saturday.
Guo added the CPPCC will further boost the integration of AI with the real economy, as well as lift the overall development of AI to a new level.