iFlytek delivers on promise to become major player
Share - WeChat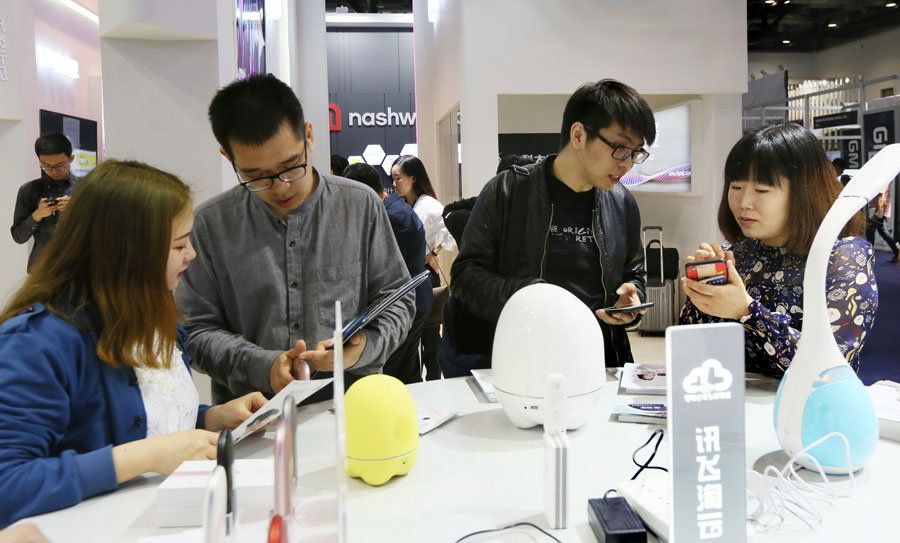 Liu Qingfeng, chairman of iFlytek Co, can say he has done what he promised President Xi Jinping five years ago.
During a panel discussion with legislators from Anhui province at the annual plenary session of the National People's Congress in 2014, which Xi attended, Liu vowed to make his company a dominant power in the industry.
Since then, iFlytek, China's leading speech-recognition company, has won a raft of awards - 12 in worldwide speech and AI competitions in 2018 alone, including the Blizzard Challenge, said to be the most authoritative international competition in speech synthesis.
During the discussion, Xi encouraged people: "Be strict in morals, power and disciplining oneself. Be steady in decisions, business and behavior."
Liu, 46, a scientist-turned entrepreneur, said the ideas that Xi raised enlightened people like him in the growing artificial intelligence industry.
"For iFlytek, to be steady means we must continue to lead in technology and down-to-earth applications," said Liu, who is also a deputy to the NPC.
He founded iFlytek in 1999 as a second-year PhD student at the University of Science and Technology of China in Hefei, Anhui.
The achievements of his company are the result of steady investment in research and development, he said. Over the past five years, more than 20 percent of its annual operating revenue has gone to research and development. The company's financial report for the first three quarters of 2018 show that it invested 698 million yuan ($102 million) in R&D during the period.
In the latest round of the company's equity incentive plan, released in September, 210 of the 436 employees who received benefits were involved in R&D.
One direct effect of the high investment in R&D is that engineers in the company have been encouraged to develop products to help people solve common practical problems.
Qi Yinbao, a doctor from the First Affiliated Hospital of USTC, provides an example.
In his first four years as a neurosurgeon at the hospital, beginning in 2013, he had to spend much of his time writing up patients' medical records every day.
"I usually wrote them between surgeries, and very often would stay in the office after working hours to finish them," he said.
With a smartphone application developed by iFlytek, Qi and the hospital's more than 1,300 other doctors now have speech-recognition technology to help them record their diagnoses with "considerably high accuracy", Qi said.
There are many other advancements at iFlytek. "We have established an open cloud platform, through which more engineers from around the world can use our technology for developing new products," Liu said, adding that the platform is now being used by more than 930,000 developers from around the world.
Feng Haihong has been running a startup in the Hefei National High-Tech Industry Development Zone, where iFlytek is headquartered. Since 2015, Feng's team has been developing domestic Chinese products similar to those of Apple that can type dictated words automatically on a computer and take action on users' commands - for example, requests to search on e-commerce platforms.
In August, iFlytek invested 1 million yuan in Feng's company, Mi-Mouse. "It established a mechanism to promote our sales with iFlytek's brand," Feng said.
"The brand is indeed popular," he said. "Our sales revenue increased to nearly 20 million yuan in 2018 from the previous year's 7 million yuan."