B&R destinations more popular among Chinese tourists
Share - WeChat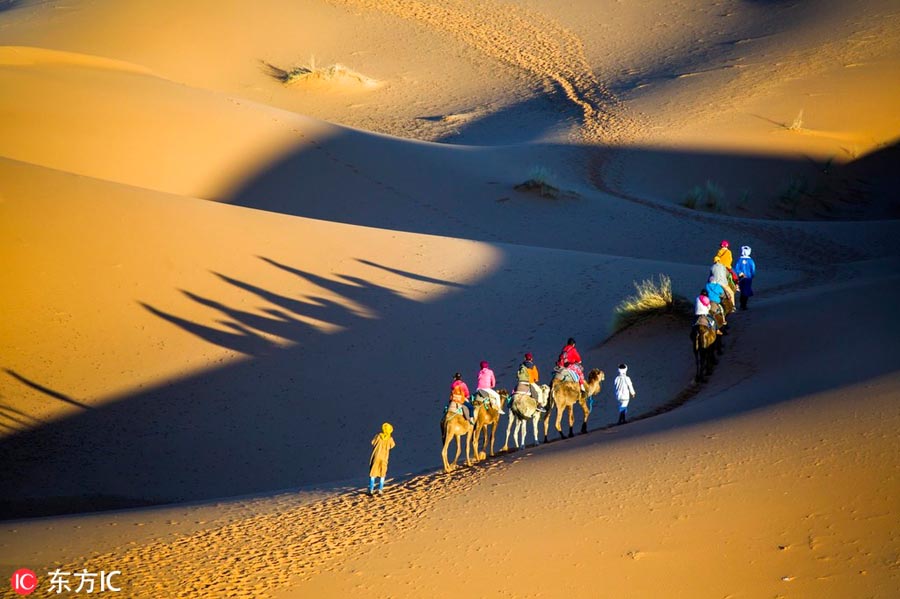 Wang Duoduo traveled across Morocco during this year's Spring Festival holiday.
After a camel tour into the Sahara Desert, she took pictures of the golden sand highlighted by the stars and posted them on WeChat. The posts immediately got several "likes."
Meanwhile, judging from the pictures her friends posted on WeChat, they also traveled to various Belt and Road (B&R) destinations, such as Jordan, Sri Lanka, and the United Arab Emirates.
Wang, 29, works at a law firm and travels a lot, especially during the Chinese New Year holiday. She made a plan to visit one B&R country each year, and since 2016, she has traveled to Sri Lanka, Jordan, the United Arab Emirates and Morocco.
"Many of my friends have traveled abroad. Unlike several years ago when destinations along the B&R were still not very popular among Chinese, now, they have become our first choice," said Wang, "During peak travel seasons such as the Spring Festival holiday, some tour packages were so popular that they sold out very fast."