Railway trips amount to 210 million during Spring Festival travel rush
Share - WeChat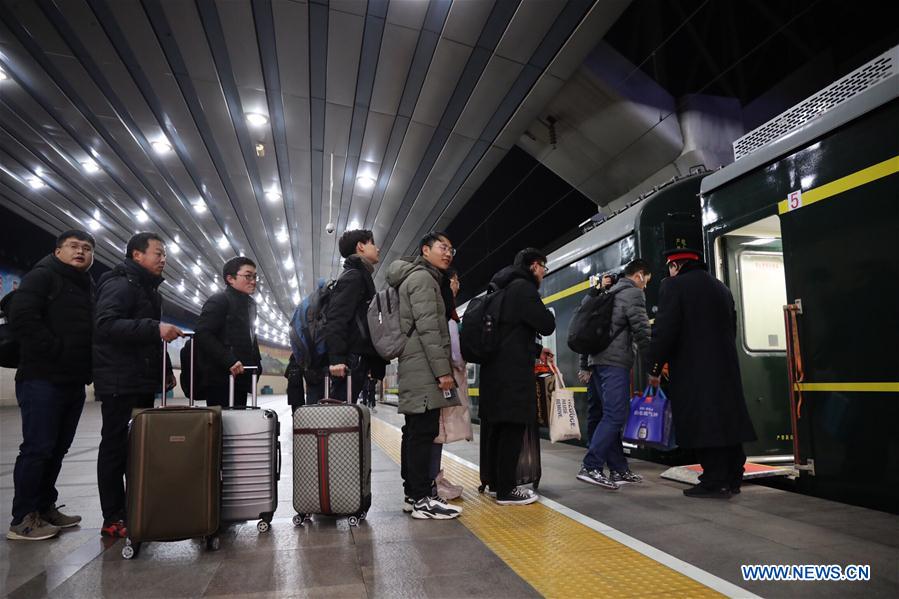 A total of 210 million passenger trips has been made by rail as of Tuesday since the 40-day Spring Festival travel rush — also known as chunyun — started on Jan 21, according to the national railway operator.
The China Railway Corporation said some 12 million passenger trips are expected to be made by rail on Tuesday as travelers return to work after the Spring Festival holiday.
More trains will be deployed to meet demands, especially during the ongoing peak travel periods when people head back to China's major cities and coastal areas for work.
The company's Guangzhou and Chengdu bureaus have deployed an additional 347 and 117 trains respectively so that people can return to work in the coastal regions including Guangdong and Fujian provinces.
The company has also taken other measures including clearing the snow and enhancing railway inspections to ensure smooth travels in the snowy and chilly weather in northern and northwestern China, as well as from the rain and sleet in most parts of southern China.