World welcomes Chinese New Year
Share - WeChat Editor's Note: Spring Festival, or the Year of the Pig in the Chinese lunar calendar, falls on Feb 5 this year. To celebrate the biggest annual festival in China, people will gather with their families and friends, wearing new clothes and eating traditional food.
With China's growing influence in the world, Chinese New Year has become one of the world's most prominent and celebrated festivals. Splendid fireworks, colorful parades, New Year concerts and star-studded galas are seen across the globe during the festival.
Here are some of the stories and pictures showing how Spring Festival is celebrated around the world.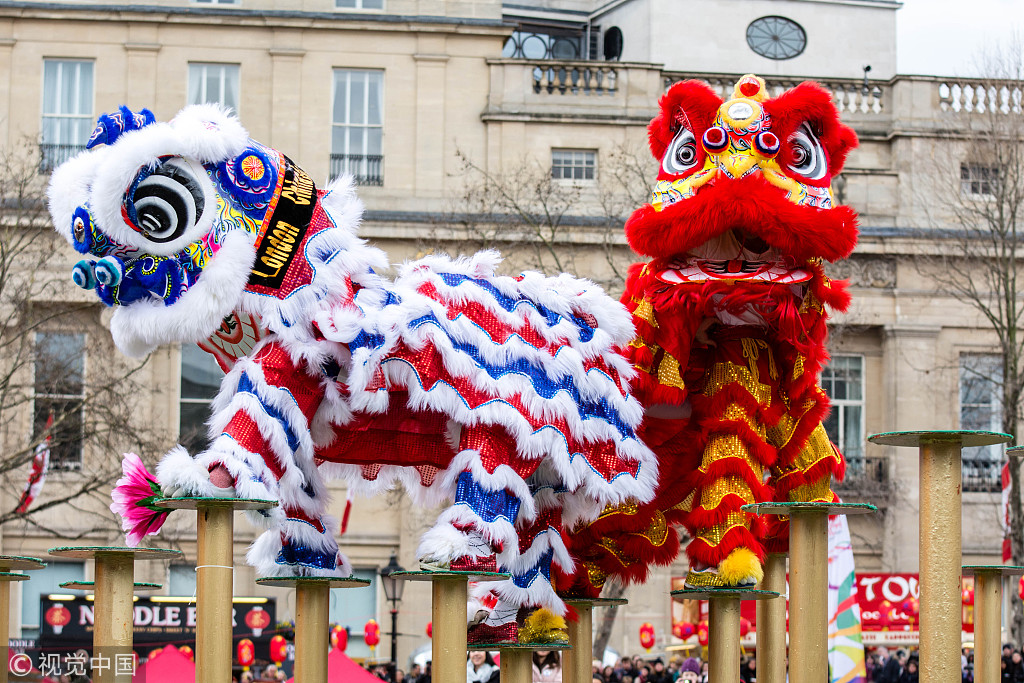 London activities feature Chinese culture
By DU XIAOYING in London
Hundreds of thousands of people in the United Kingdom will experience some of the biggest Chinese New Year celebrations outside Asia in early February, at an event that will feature dragon and lion dances, stage performances, parades, traditional Chinese food and a wide range of fun activities.
The actual date of Chinese New Year, or Spring Festival, varies from year to year because it is dictated by the lunar calendar. Each year of the Chinese calendar is represented by one of the 12 animals of the Chinese zodiac. This year marks the Year of Pig, and Lunar New Year falls on Feb 5.
The celebrations in London will take place on Feb 10 throughout the downtown area. Most of the stage performances are set for Trafalgar Square, most foodie treats can be found in Chinatown, family-friendly entertainment will be based in Leicester Square, and additional stages will be set up on Shaftesbury Avenue and Charing Cross Road.