World welcomes Chinese New Year
Share - WeChat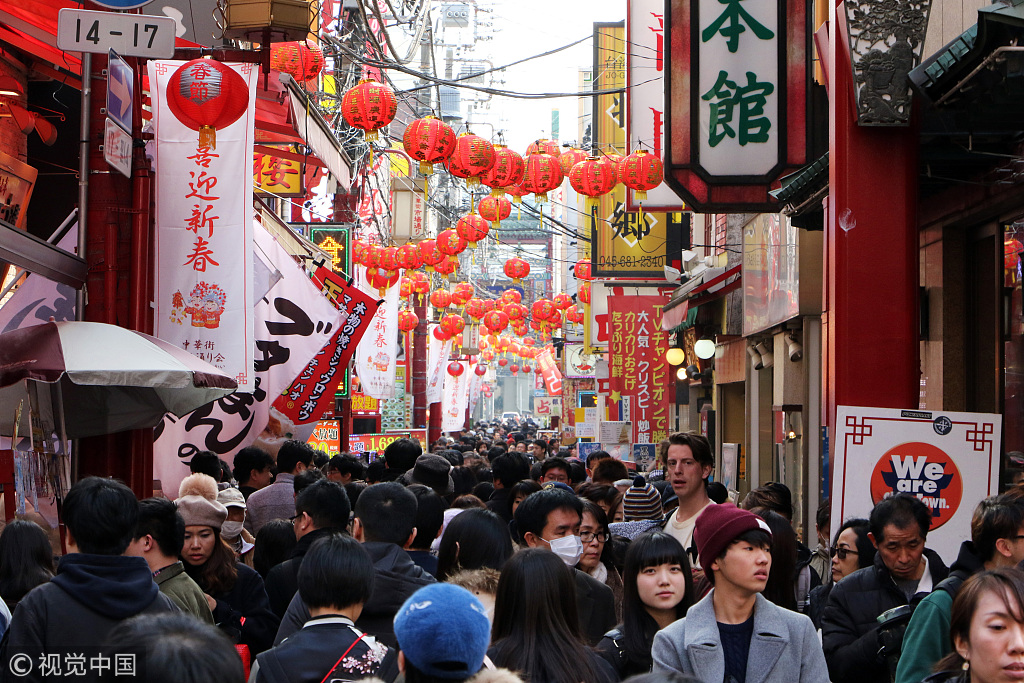 Apart from the Tokyo Tower lighting event, a series of activities is set to be held all over the country to celebrate this year's Spring Festival.
"If one wants to feel the Spring Festival atmosphere in Japan, I think the best place to go is Yokohama Chinatown," said Keiichiro Yoshida, a Japanese graduate who studied at Peking University in Beijing.
As one of the first settlements in Japan for Chinese migrants and their descendants, Yokohama Chinatown has been celebrating Spring Festival since 1986.
Walking along the streets of Yokohama Chinatown this year, visitors can see the lion and dragon dances, enjoy traditional performances such as acrobatics, catch the celebration parade and see thousands of lanterns lit for the festivities.
Similar events are also being planned in the Chinatowns in Kobe and Nagasaki.
"I haven't been to Chinatown for Spring Festival for many years," said 55-year-old Zhao Aiwen, who has lived in Japan for more than 30 years.
"I tend to enjoy the quieter aspects and traditions of Spring Festival, such as family reunions, cleaning and refreshing the house, and offering red envelopes to bless the children with hope and luck."