Spring Festival: Are you feeling the pressure to get married?
Share - WeChat Editor's note: For some single men and women, Spring Festival means not only a family reunion, but also having to deal with their parents' constant nagging to get married. Do your parents put pressure on you to marry? Forum readers share their opinions.
starinsky1 (Thailand)
Nope! My parents are so cool. It's actually an elder relative that was pushing me years ago but she gave up.
This is what you tell them: Indeed, being married is better than being single. But being in a bad marriage is worse than being single. Do you want me to be in a bad marriage? Because I will be if I just rush into it.
Anyway, don't worry too much. It's kind of bad in China being called sheng nu (a "leftover woman"), but try to ignore them. Because what the hell do they know, right? Once you find that special someone, age is not a factor. And if you don't ever find anyone, well, then your life wasn't meant to be focused on family! So, make your work meaningful and try to contribute your part to the progress of our human race.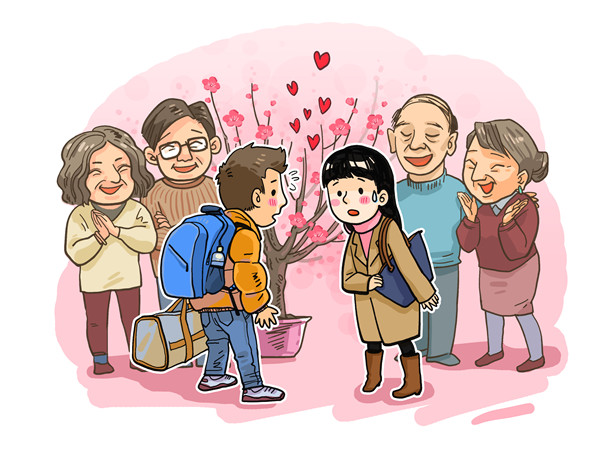 Most Viewed in 24 Hours
China Views