Cutting-edge technology to help New Year's Eve show spring to life
Share - WeChat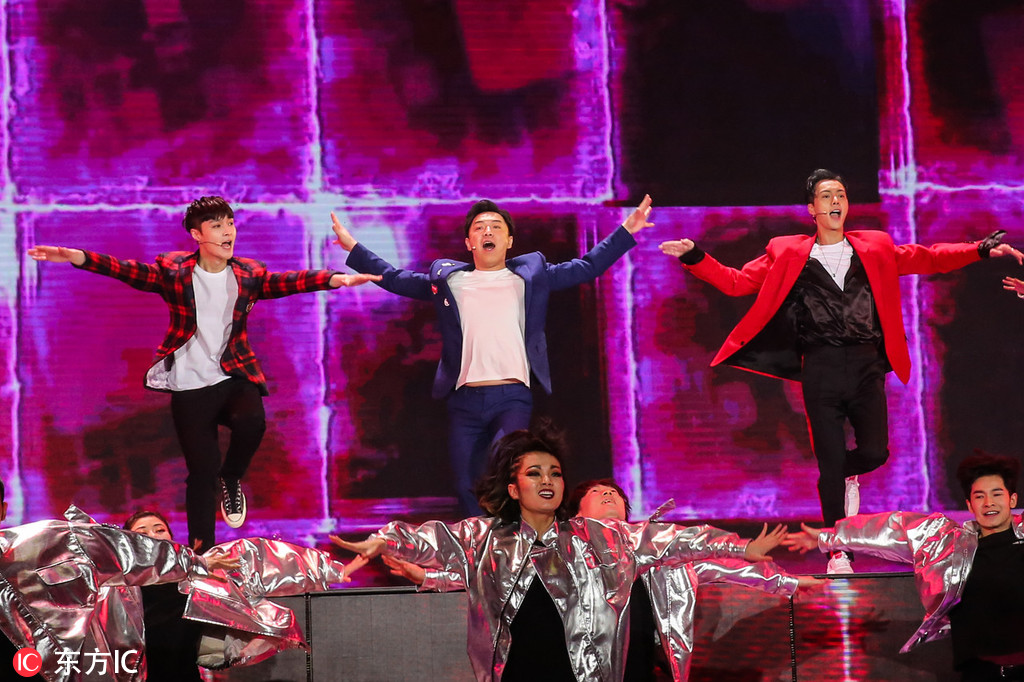 The Spring Festival Gala, the world's most watched show of the year, will use advanced technologies this time around such as 5G, virtual reality, augmented reality and artificial intelligence, to provide a more immersive and interactive experience for audiences across the globe.
The show will be broadcast live on Monday-Lunar New Year's Eve-on China Central Television's ultra-high-definition channel-CCTV 4K-for the first time. It will also appear on other CCTV channels. Features including surround sound will help audiences feel like they're in a cinema, Jiang Wenbo, an executive of CCTV, said at a news conference on Thursday.
The VR live transmission via the 5G network is being used to give TV audiences panoramic views, and AR technology will further enhance visual effects. CCTV will also use the intelligent speech recognition capabilities of AI to edit subtitles, which will significantly improve efficiency when producing reruns of the show, he said.
Zhu Tong, deputy editor-in-chief of CCTV, said, "It's an important innovation in the history of the Spring Festival Gala."
Since 1983, it has become a tradition for Chinese people to watch the gala together on Lunar New Year's Eve. The gala features various shows, including comedy skits, magic shows, singing, dancing and traditional Chinese opera. Last year, the gala attracted more than 1.1 billion viewers worldwide.
"It's an event that shows the joy of family reunions, the happy life of Chinese people, and their wish for a brighter future," Zhu said, adding that producers are open to using innovative new tools to attract more young people. "The biggest goal is to satisfy the public."
Audiences can also win virtual hongbao (cash-filled red envelopes) on their smartphones while watching the show. Short videos will be available via handsets to reveal secrets behind magic tricks, and CCTV will also broadcast around 50 short documentaries to tell inspirational stories and gala production secrets.
The State broadcaster is cooperating with major internet companies, such as Baidu and Bytedance, to develop online games and video shorts to enhance interaction.