The headline quotes from Davos 2019
Share - WeChat World leaders and top business executives met in Davos, Switzerland from Tuesday to Friday to discuss issues such as economic growth, trade wars and Brexit.
The four-day meeting of the World Economic Forum gathered more than 60 heads of state or government, 40 international organization heads, and 1,700 business leaders, for an event focused on the theme Globalization 4.0: Shaping a Global Architecture in the Age of the Fourth Industrial Revolution.
Here are some of headline quotes from participants this year.
Chinese Vice-President Wang Qishan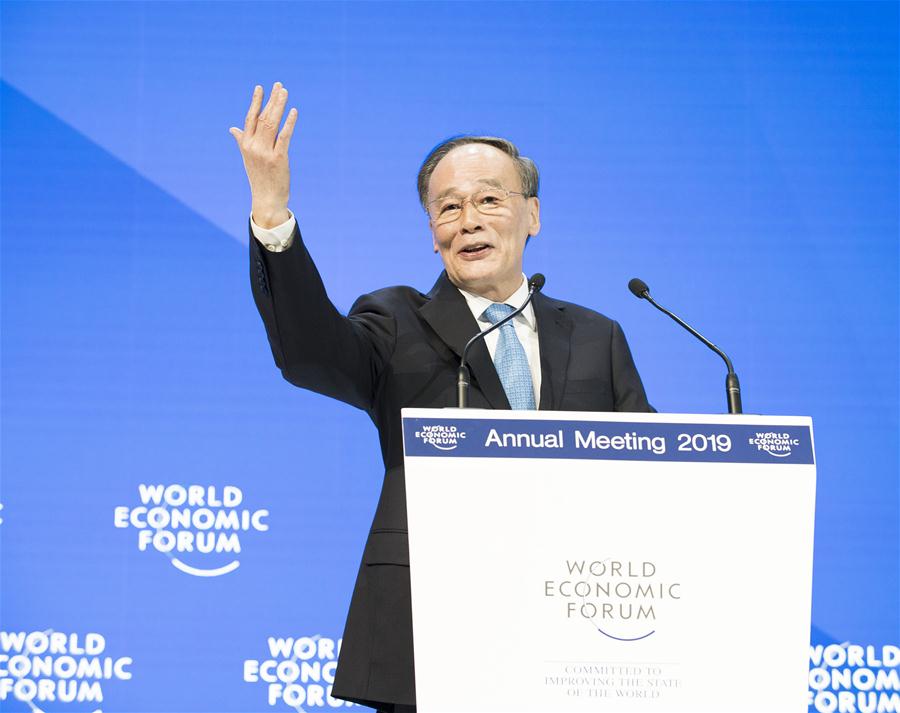 Wang said in his speech that development imbalances need to be resolved through further development. Countries need to press ahead with structural reform, strike a right balance between equity and efficiency, adopt effective policy measures to prevent the worsening of income inequality and fend off the impact on some regions and industries caused by new technologies and market competition so that all people stand to gain from continued development.
According to Wang, what we need to do is make the pie bigger while looking for ways to share it in a more equitable way. The last thing we should do is to stop making the pie and just engage in a futile debate on how to divide it. Shifting blame for one's own problems onto others will not resolve the problems.