Good grades grace students' dinner tables in South China
Share - WeChat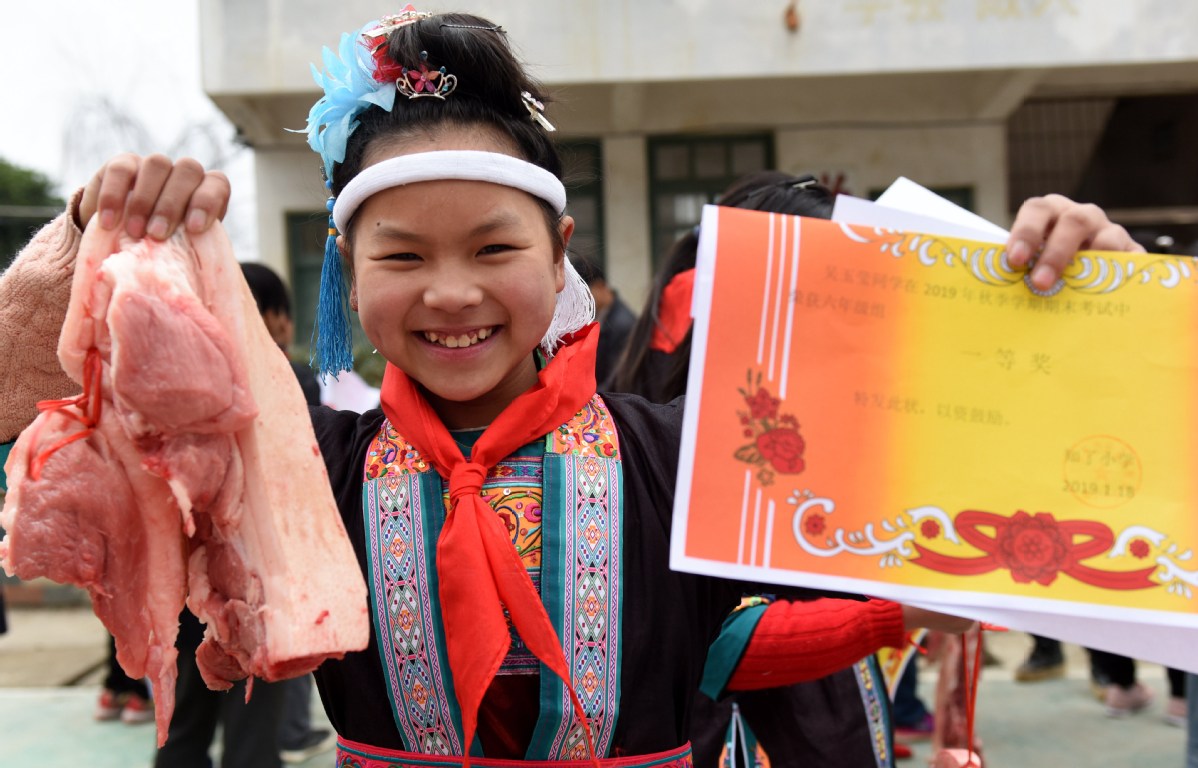 Instead of more common prizes like notebooks or pens, two schools in southern China have opted to reward outstanding students with food as the school term ends.
In Dongguan, South China's Guangdong province, a private elementary school gave out live fish to 90 of its students across grades one to six at a special ceremony to conclude the term on Jan 18. These included various types of carp weighing three to four kilograms each.
School headmaster Wu Zhen told local media that he believed the fish would not only work as an incentive for students to study harder, but also increase their awareness of environmental protection and thriftiness.
A parent surnamed Chen said that her son rushed home after the ceremony to call his grandparents and invited them for dinner to enjoy his "award for hard study".
In neighboring Guangxi Zhuang autonomous region, a primary school distributed pork for the second year in a row for a more practical reason.
Zhang Shijie, the headmaster, said that as most villagers in the region are living below the national poverty line, the pork may help students enjoy a better Spring Festival, which kicks off on Feb 5 this year.
A total of 71 students, up from 50 last term, were given pork, which was donated by a local charity organization.