Imaginary visions
Share - WeChat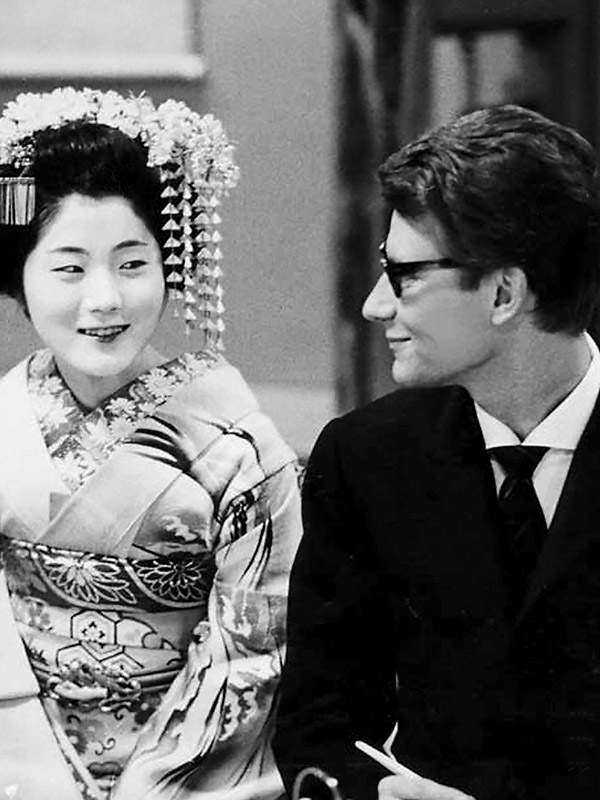 How the East inspired Yves Saint Laurent
Yves Saint Laurent conjured literal, literary and imaginary visions of Asia to distinguish his high-fashion creations.
He reinterpreted the sumptuous cloaks of Indian sovereigns, while Imperial China inspired the autumn/winter 1977 collection.
And though he hadn't visited Beijing at that point (he ultimately made his first trip in the 1980s), he remarked: "Beijing remains a dazzling memory. The China that I had so often interpreted in my designs was exactly as I had imagined it. I have already dreamed about it so much."
He was fascinated by Japan, too, and a superb uchikake kabuki costume and a selection of prints representing courtesans bear witness to this passion. As the first temporary thematic exhibition since the opening of the Musée Yves Saint Laurent Paris in October 2017, Yves Saint Laurent: Dreams of the Orient brings together more than 50 haute couture designs inspired by India, China and Japan.
The world has got a lot smaller since, but the aesthetic ambition still feels large and dreamy.

Most Popular