Forum focuses on making Chinese poetry relevant to modern life
Share - WeChat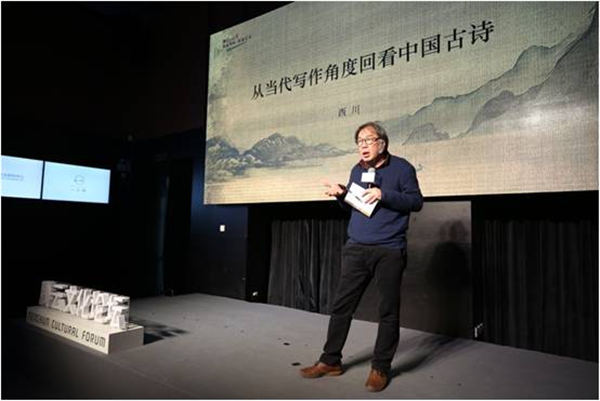 A cultural event themed "Perspective of Life: the Poetic Nature and Tastes of the Chinese" was held recently in Beijing to discuss topics including whether poetry, which is generally marked by its slow-paced nature, can comfortably fit into fast-paced modern life.
The event, held as the second part of the Tenyun Cultural Forum, brought together six speakers, including poets or scholars who are experts on classical poetry, to share their ideas on "how to awaken poetry in people in the digital age".
The Tengyun Cultura Forum, initiated by Tencent Research, is a social research body founded by tech company Tencent.
The forum is dedicated to exploring how to better promote traditional culture; encourage the integration of science and technology with humanities, and stimulate the cultural creativity of young people in the digital age.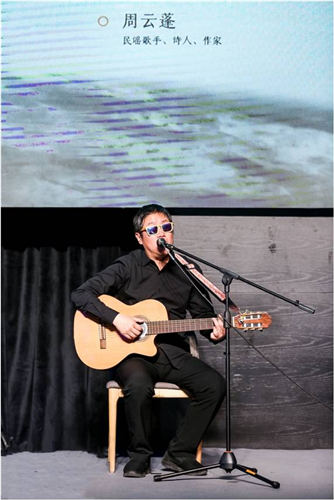 For each event, the forum selects a traditional theme related to traditional Chinese culture but with contemporary value, and invites scholars and artists in academic research, literature, arts, cultural communication and other fields to talk about the topic both from the perspectives of tradition and modern society.
At the event, scholars including Dong Mei, Xue Tianwei and Xie Siwei -— all professors or former professors who have studied classical Chinese poetry —- talked about the tradition of Chinese poetry, from the earliest poetry forms like The Book of Songs, to the best known ancient poets like Li Bai and Du Fu.
The other speakers were poet Xi Chuan and poet/singer Zhou Yunpeng, who shared their ideas on how to read poetry from the angle of contemporary writing and the musicality of ancient Chinese poetry.
Most Popular