Local authorities given instructions for national grain census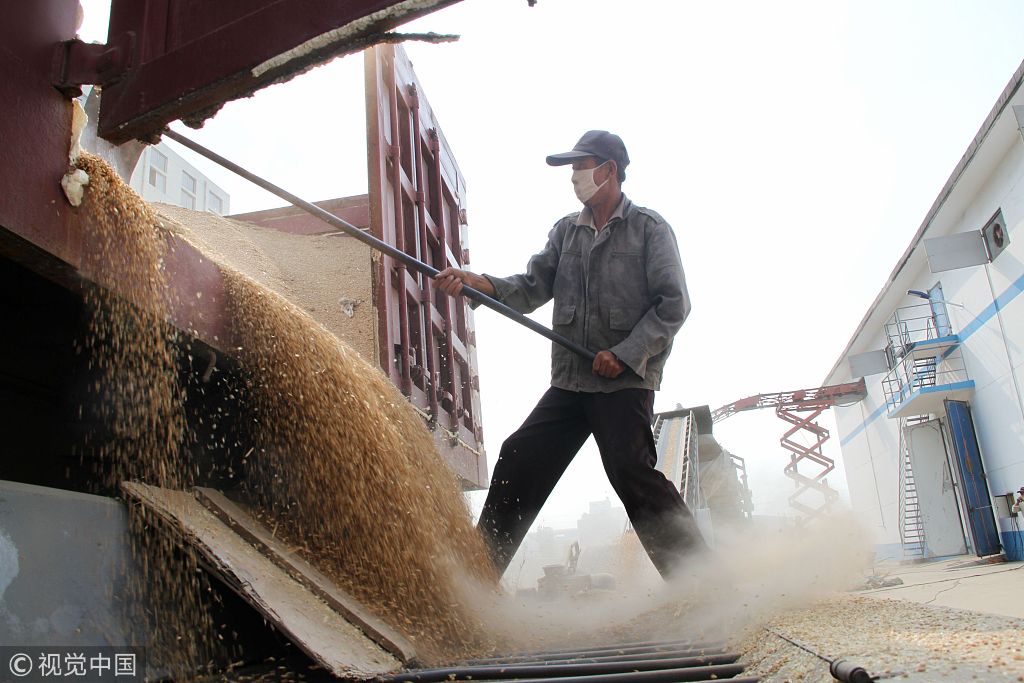 The National Food and Strategic Reserves Administration has urged its branches across China to spare no effort in carrying out a national census on reserve grain stocks this year to ensure national food security.
Food and strategic reserve authorities should adopt high standards and strictly follow procedures to ensure a thorough inventory of stock, with priority given to the quantity and quality of reserve grain stocks, Zhang Wufeng, the head of the administration, told a national work conference in Beijing on Thursday.
The census will be the third conducted in China, following ones in 2001 and 2009.
It will begin before the end of March, and provincial governments will have to complete it and submit stock inventories and regional reports to the National Food and Strategic Reserves Administration before the end of July, according to a circular released by the State Council, China's Cabinet, in July last year.
A joint team from government ministries will conduct inspections in key areas to verify census results. A national database on the quantity and quality of reserve grain, covering different regions and different types of grains, will be established based on the national census.
Zhang also urged local food and strategic reserve authorities to adopt more rigorous supervision of grain reserves on a regular basis. Greater efforts should also be made to promote the use of information technology to improve the efficiency of supervision, he said.