Ucar boss brews up new way to sell more Borgwards
Share - WeChat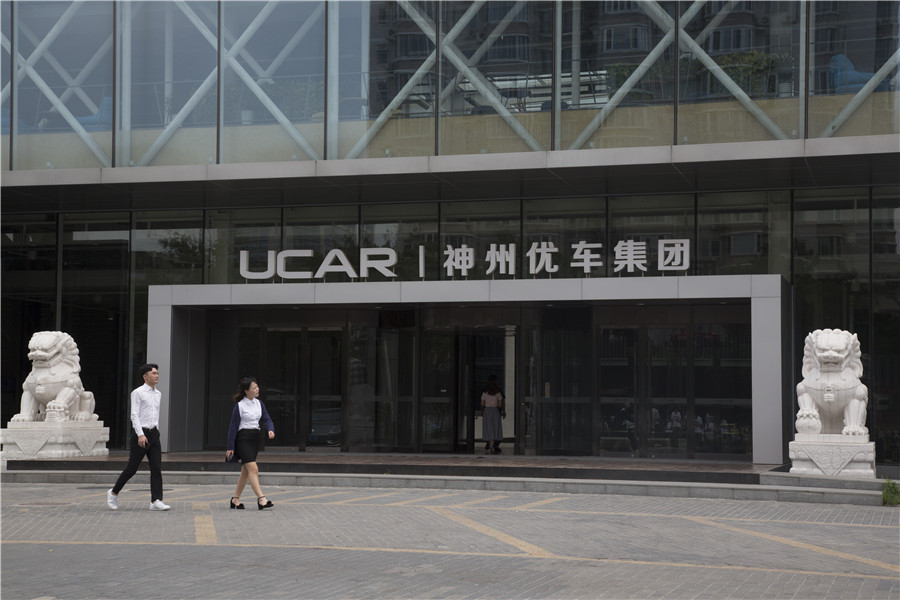 For most of us, cups of coffee and cars have little in common. But Lu Zhengyao, chairman and CEO of ride-hailing company and car retailer Ucar, said last week that he will sell them in the same way, starting with German brand Borgward.
Ucar is the guarantor for the acquisition of Borgward's majority equity by Changsheng Xingye, which is owned by a friend of Lu, in late December.
Now Lu plans to take the experience of his coffee business into the automotive industry.
Lu is also chairman of Luckin Coffee, a startup that is blitzing Starbucks in China with its fast openings of a large number of stores in downtown areas and fast door-to-door deliveries.
Established in 2018, it expects to open more than 4,500 stores by the end of this year, which would overtake Starbucks in the number of outlets and cups of coffee sold, said Lu.
Lu's Ucar plans a similar experiment with cars. Usually, carmakers choose dealers, the dealers build fancy showrooms in suburbs, and they take in, sometimes involuntarily, inventory which is usually more than a month of what they sell.
Ucar has reached a deal with Borgward, where Borgward produces cars and leaves marketing and sales to Ucar, which has a bold idea about dealerships.
"People come to buy cars, not showrooms. Why should we squander money on big and fancy showrooms? And we should be within easy reach of customers, so that they can find us easily, so we should be in downtown areas instead of suburbs," said Lu.
Lu is planning to open a large number of showrooms, which are smaller than traditional dealerships, across the country covering all cities and even counties.
"We will finish the plan in the first half of the year," said Lu, who did not offer details including the specific number of dealerships in the pipeline.
He said Ucar will solve the problem of high inventory, which causes a financial burden for dealers. In his blueprint, the dealers take orders only and Ucar sends vehicles upon those orders from warehouses it builds with Borgward, which would number 35 nationwide.
"The dealers do not take in any inventory and do not have to invest a lot of money in building big stores. You take orders and we will take care of the rest," said Lu.
"Borgward has no problem, expect for its poor sales. I believe Ucar can help it sell much more with the new mode," said Lu.
Statistics show that it delivered around 40,000 vehicles in 2017.
Borgward owns a factory in Beijing, with an annual capacity of 100,000 units, which the carmaker said is built to similar standards as Audi.
Ucar itself is the largest car buyer in China, with its ride-hailing fleet of 400,000 vehicles across 300 cities in China. It has 80 million users in the country.