Major construction wave coming next in Xiongan
Share - WeChat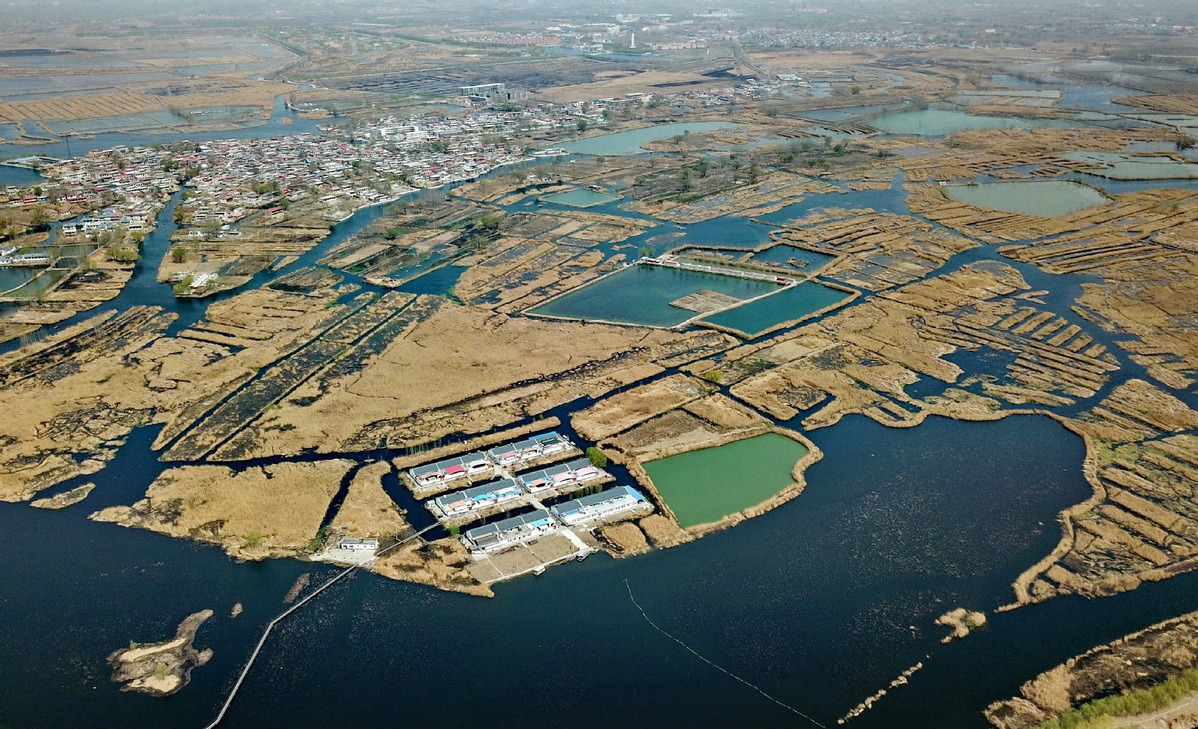 Xiongan New Area is gearing up for a massive construction effort as it enters a crucial stage in the development of the Beijing-Tianjin-Hebei province region after five years of planning, senior officials said on Friday.
Located about 100 kilometers southwest of Beijing, Xiongan New Area in Hebei province, is preparing to absorb Beijing's noncapital functions and draw in universities, research institutes, medical institutions and corporate headquarters. Some large State-owned companies will also build headquarters in the area.
Planning and construction of Xiongan New Area has seen steady progress, said Lin Nianxiu, vice-minister of the National Development and Reform Commission, at a news conference on Friday, adding that a long-term regional development coordination mechanism is also part of the vision for the Beijing-Tianjin-Hebei area.
Xiongan New Area is built as one of the "two wings" of Beijing. The other is the capital's subcenter in its eastern Tongzhou district, where the Beijing municipal government is being relocated.
Lin said Xiongan has fully shifted its focus from design to the construction stage.
"Both of the two wings construction will focus on creating a friendly, ecologically healthy environment," Lin said. "Some of our measures focus on building world-leading zones for people's work and life."
Chen Gang, Party chief of Xiongan, said the central and local governments have worked for a long time to plan the new area, with an aim creating a good place for life and work.
"We put an emphasis on high quality in constructing the Xiongan New Area, using intelligence and creativity to build a world-class innovative area," Chen said.
He said the new area will control the use of land by developing up to 30 percent of its area in the long run, leaving the rest as green space and water areas.
"Construction of Xiongan New Area will combine both Chinese and Western features, focusing on traditional Chinese style," he said. "We will use ancient and modern Chinese elements to create a city landscape that meets or exceeds international standards."
In late December, central authorities released the overall plan for Xiongan New Area (2018-35), saying that the region should protect the ecological environment and stick to green development for a healthier community as a way to improve people's livelihoods.
A week later, Hebei province released a guideline to better manage and environmentally restore Baiyangdian Lake in the province.
Chen, who is also vice-governor of Hebei, said the lake will gradually be restored to 360 square kilometers recovering surface area that has been lost over the years through replenishment of its water.
"Rural pollution will also be effectively constrained to ensure that the lake's water quality meets national standards," he said.
A national park around Baiyangdian Lake is planned for the future.