New Year's railway passenger numbers peak at holiday's end
Share - WeChat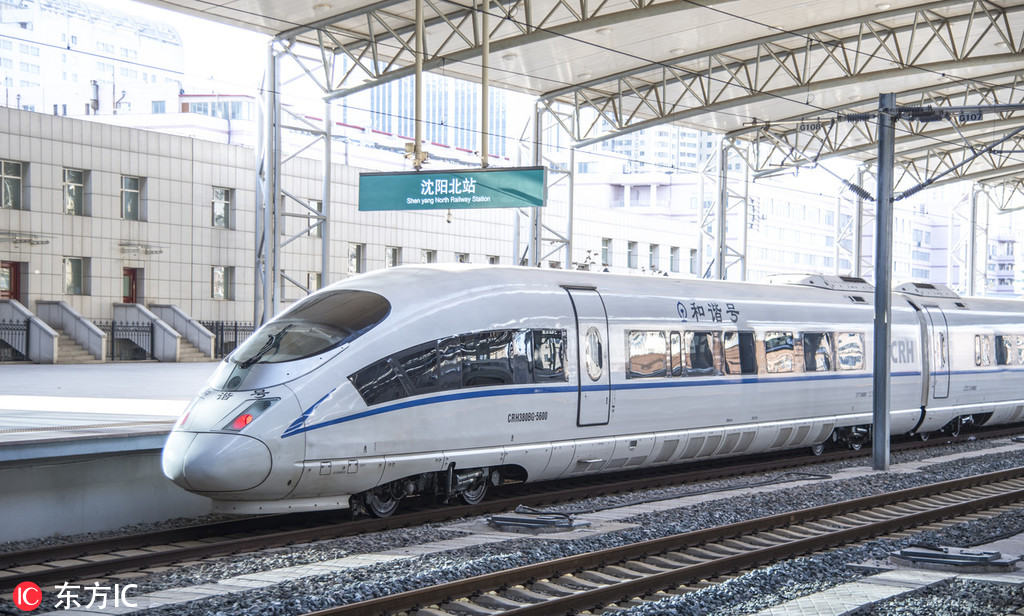 China's railways were expected to go through a test of sorts on Tuesday as the number of passengers was forecast to peak at the end of the three-day New Year's Day holiday.
Some 11.5 million trips were expected to be made on Tuesday when travelers returned to work and school as the celebration drew to a close. To cope with the increased demand, China Railway Corp added 318 temporary trains, it said.
The company said a total of about 20.6 million railway trips were made during Sunday and Monday, the first two days of the holiday, a year-on-year increase of 549,000 trips.
With the rapidly expanding high-speed railway network, more passengers appear to prefer the fast, comfortable means of rail travel. Most of the top tourist destinations in China, including Beijing, Xi'an, Chengdu, Guilin, Shanghai and more, can be reached by high-speed trains.
Bullet trains have become the top transportation choice for most Chinese during the holiday as services are improved and railway networks expanded, according to a report from travel service Tuniu.com.
Ten new such railway lines with a total length of 2,500 kilometers were put into service in 2018. The total length of China's high-speed railways rose to 29,000 km, more than two-thirds of the world's total, according to the company.
With the launch of the high-speed rail route linking the Zhejiang province capital of Hangzhou and the city of Huangshan in Anhui province-with many scenic spots such as Huangshan Mountain, West Lake and Qiandao Lake along the route-tourists flocked to visit the attractions to celebrate New Year's.
The tourist spots along the railway saw an average year-on-year increase in visitors of 80 percent during the holiday, according to online travel company Ctrip.
Wu Hailin, a 24-year-old college student in Hangzhou, took the express train to the ancient village of Hongcun, a UNESCO World Heritage Site in Anhui, for the New Year's holiday and said the ride and tour were "super comfortable".
"With the opening of the high-speed link, I will definitely be a more frequent visitor," he said. Wu said he enjoyed his vacation immensely, and he could have had something to visit at virtually every train stop. "I really like the punctuality and convenience because I can order food on the train and have Wi-Fi," he said.
Most holiday travelers were born in the 1980s and 1990s, with those aged between 19 and 35 accounting for 65 percent of all travelers. Younger travelers have a preference for taking trips with their friends or partners rather than going home to be reunited with family during the holiday, according to the survey by Tuniu.