China's cotton output continues growth in 2018
Share - WeChat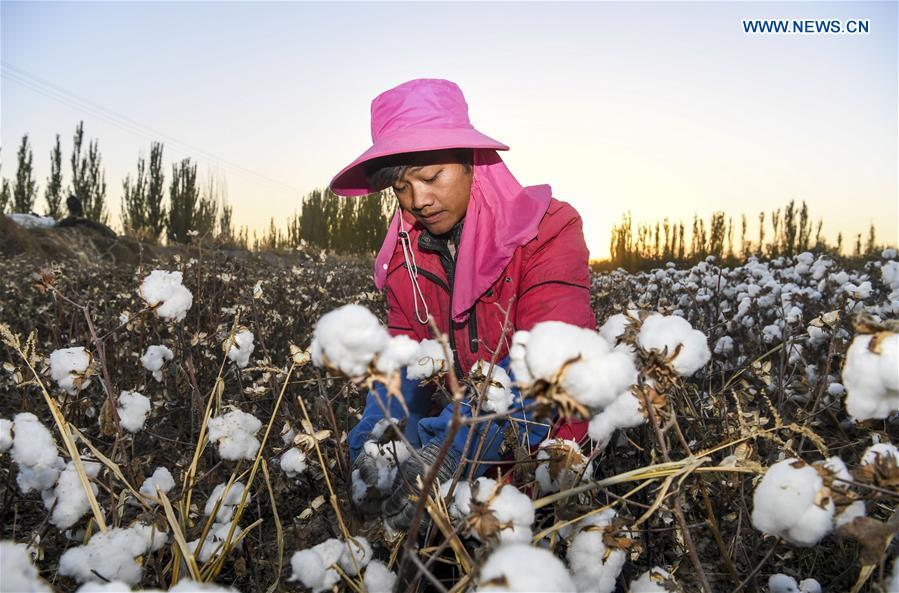 BEIJING - China's cotton output continued to rise this year, with Xinjiang remaining as the largest cotton growing area, official data showed.
Cotton output increased 7.8 percent year-on-year to nearly 6.1 million tonnes, according to the National Bureau of Statistics (NBS).
The total area of cotton fields expanded 4.9 percent to 3.35 million hectares, and the yield per hectare edged up 2.8 percent.
Northwest China's Xinjiang Uygur Autonomous Region, the country's largest cotton growing area, saw an 11.9 percent jump in cotton output and accounted for 83.8 percent of the national total output this year, up 3 percentage points from 2017.
China's cotton output peaked in 2012 at 6.84 million tonnes, more than 2.2 times that of 1978, and started to drop until a rebound in 2017.