Strengthening global infrastructure
Share - WeChat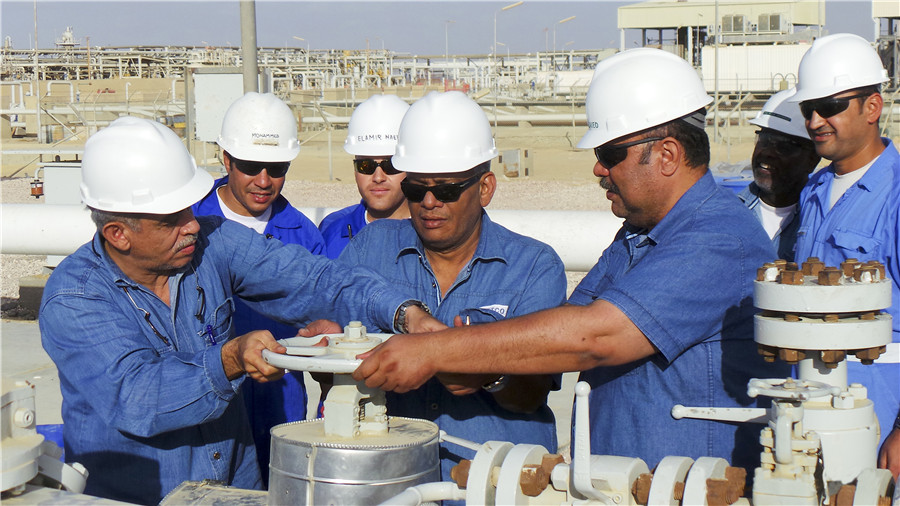 NORINCO to expand its footprint in mines, power grids, commodities
China North Industries Group Corp, a State-owned company that makes hightech products for both defense and civil sectors, plans to increase resource allocation for more visibility in global markets.
This it intends to accomplish by participating in global-scale events like the China International Import Expo that was held in Shanghai from Nov 5 to 10.
It also aims to leverage the Belt and Road Initiative to further compete with established foreign rivals in areas like mines, power grid construction and trading in commodities.
Executives of China North Industries, which is also known as NORINCO, the international arm of parent NORINCO Group, said opportunities to expand come from many countries' growing demand for manufacturing, infrastructure and energy development projects, especially in fast-growing markets such as Pakistan, Myanmar, Namibia, Brazil and the United Arab Emirates.
Such countries are focused on sustainable development against a backdrop of urbanization and industrialization. Their services and communication sectors are growing rapidly too, they said.
Zou Wenchao, vice-president of NORINCO Group, said China's new measures to support multilateralism and deep involvement in the Belt and Road Initiative will help facilitate both goods and service trade activities, as well as infrastructure construction in many parts of the world, and enable stronger connections with China.
The Beijing-headquartered group has organized more than 10 business meetings and signing ceremonies during the first CIIE in Shanghai, in areas like high-end manufacturing, minerals, materials, agricultural and chemical product development.
It also formed new partnerships with capable global companies to jointly develop third-party markets, particularly in economies related to the BRI.
During the CIIE, NORINCO sealed the deals with governmental and business partners such as Guinean State Mining Co, Myanmar Economic Holdings Co, and other firms from Sudan and the United States to import cotton, copper, cobalt, bauxite and automobile lubricant oil to meet the demand of China's ongoing industrial and consumption upgrades.